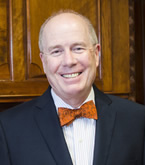 James Tyler Carpenter, PhD, FAACP
, is a Board Certified (Clinical) Licensed Psychologist Provider. Dr. Carpenter's training began with latency age children, adolescents, and their families. It has evolved over almost 30 years of professional practice to include assessment, treatment, teaching, supervision, consultation, and research.
Dr. Carpenter specializes in psychosis, character disorder, trauma, offending behavior, suicidal patients, personality, forensics, disability, and integrating the full spectrum of temporal and modality specific psychological treatments across inpatient, outpatient, milieu, residential, and correctional settings.
Dr. Carpenter has held academic, research, and teaching appointments at Harvard University, Medical School, and Extension Schools, as well as Boston, Lesley, Roger Williams Universities, Massachusetts School for Professional Psychology, and the China American Psychoanalytic Alliance. He has published, taught, supervised, served as an editorial consultant, and presented on the topics of subliminal stimulation, meditation based psychotherapies, group psychotherapy, integrating techniques, the use of translators in forensic assessments and treatment, group treatment of violent offenders, assessment of suicidal patients, psychopathology, theories of psychotherapy, personality, and the recidivism of released inmates.
Litigation Support
- Dr. Carpenter has received forensic expert witness training and experience. He has performed Risk Evaluations and testified for both the defense and the prosecution on
Psychosis, Treatment, and Homicide
. His assessment skills extend to the full range of psychometric instruments involved in assessing personality, psychopathology, risk, impairment, and cognitive compromise as applied to forensic-clinical and disability assessment.
View Dr. Carpenter's Consulting Profile
.