PRESS RELEASE DETAIL 30
A Press Release is one of the most cost-effective tools there is. Build credibility by publicizing your company events, performances, and other newsworthy items. Contact Us to feature your Press Release.
Return to Press Releases List
9/3/2003 12:00:00 AM
Press Release
EXPERTS.COM PARTNERS WITH TRADEPUB.COM TO EXPAND UPON INDUSTRY INTELLIGENCE
Strategic agreement will deliver increased services and resources available for technical professionals
STOCKTON, CA - September 03, 2003
Experts.com, the premiere online professional expert registry, today has announced an expansion upon its current content offering by providing its audience with free trade publication subscriptions through a partnership with TradePub.com, a division of NetLine Corporation.
Experts.com has been providing millions of users worldwide with access to the information and expertise that they need. As one of the nation's most established and premier Internet directories, they now will deliver an incremental robust resource for their visitors. As part of the partnership, TradePub.com has agreed to provide the Experts.com audience and Expert base the ability to subscribe to in excess of 200 trade publications in 27 distinct industrial sectors.
We are constantly working on building relationships that improve the quality of the resources available to our Members," said Nabil Zumout, president of Experts.com. "Partnering with TradePub.com to offer trade-focused publications is another step in that direction. Our Members already enjoy tremendous exposure to those seeking their expertise and benefit of exclusive tools, products and services. Having access to over 200 professional publications only enhances our offerings and confirms Experts.com as an essential part of every professional's practice."
"Experts.com clearly is an organization that can benefit from our partnership offering," said David Fortino, Director of Business Development for TradePub.com. "Their audience base and Expert pool are among the best available and provide a synergistic match to our comprehensive library of publications. We are proud to be working with such a recognized leader in their space and look forward to the mutual success of our endeavor."
About TradePub.com
With 9 years of online experience in the publishing industry, TradePub.com understands the challenges of maintaining and increasing circulation in an ever-changing and dynamic market. In addition to the publisher subscription services provided, TradePub.com also delivers a world-class partnership program allowing partners to not only add robust functionality to their site but also instantaneously establish a sizeable revenue stream to further drive their businesses forward. TradePub.com has been the interactive solutions provider to the publishing industry since 1994.
About Experts.com
Since 1994, Experts.com has provided users worldwide with a reliable source of experts and consultants. As one of the most established and premier Internet directories, Experts.com promotes its experts to those who need or would benefit from their specialized knowledge and expertise, whether for simple business consultation, a research project, or complex litigation. Our experts include authors, consultants, engineers, physicians, professors, scientists, specialists, and many more professionals in over 1075 categories of expertise. Our dynamic directory has been a resource to attorneys, reporters, insurance companies, judges, librarians, the media, and a variety of businesses. Our search technology allows users to efficiently locate a compatible expert by providing the expert's qualifications, contact information, links to the expert's personal web page, and other relevant information.
Experts.com, The Name Speaks For itself!™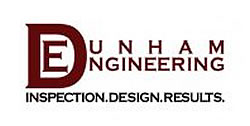 Jimmy D. Dunham, PE
Senior Engineer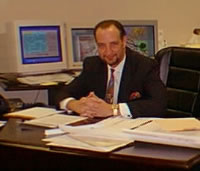 Dr. David L. Mitchell
Consulting Forensic Meteorologist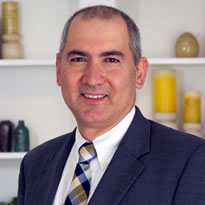 Sahel Shwayhat, MBA, FACHE
Principal / Owner