PRESS RELEASE DETAIL 9
A Press Release is one of the most cost-effective tools there is. Build credibility by publicizing your company events, performances, and other newsworthy items. Contact Us to feature your Press Release.
Return to Press Releases List
1/5/2001 12:00:00 AM
Press Release
EXPERTS.COM AND EATTORNEY MATCH EXPERTS WITH LAWYERS' CRITERIA VIA ONLINE SERVICE
eAttorney Members Save Time and Money Via Web-based Researched Expert List
Atlanta, GA and Redwood City, CA: Effective October 1, 2000, eAttorney, Inc., the leading Application Service Provider (ASP) and destination site for the legal community, and Experts.com, the premier online expert registry, announce a partnership enabling the legal community to access a database of more than a thousand experts through www.eAttorney.com . eAttorney members input specific criteria and receive a sorted list of experts who match the specified criteria from over nine hundred categories and thousands of experts.
"This partnership will provide thousands of law professionals with an extensive list and detailed information about thousands of professional experts," said Nabil Zumout, President of Experts.com. "eAttorney members will have swift access to a professional online expert registry, which will enable lawyers to locate top-tier experts in precise areas in a fraction of the time traditionally spent on research."
eAttorney provides its legal community with an integrated suite of front and back office applications, and attorney focused business and e-commerce services. The partnership will offer the eAttorney community online access to a comprehensive directory of top-level professionals providing expertise in various fields. eAttorney members perform general searches by category or search for experts by name, company, location, and key terms.
"We have chosen to partner with Experts.com, a well established site that has the capability to deliver information regarding thousands of highly qualified experts world-wide," said Sam Kellett, CEO and Founder of eAttorney. "Lawyers will have the resources at their fingertips to locate experts based upon precise requirements. We are pleased to elevate research capabilities for our members through the ease of cutting-edge online services."
About eAttorney, Inc.
Atlanta-based eAttorney, Inc., is the legal community's leading Application Service Provider (ASP) and destination site (www.eAttorney.com). eAttorney solves the unique problems faced by law firms due to inefficient processes and disparate systems through a comprehensive suite of Internet-based, front and back office applications, business and e-commerce services - all through a single point of access.
Law students, law firms and attorneys use eAttorney's On Campus Interviewing Plus (OCI+) to assist them with recruiting and career placement. The National Association for Law Placement (NALP), a non-profit educational organization designed to meet the needs of the law community, exclusively endorses OCI+ as the preferred on-campus recruiting service for students and lateral attorneys. eAttorney is used by 40,000 attorneys, 52,000 students, 59 law schools, including Duke University, University of Chicago, University of Michigan, and many of the leading law firms, including Shearman & Sterling, King Spalding, Sidley & Austin, Baker Botts and Kilpatrick Stockton.
About Experts.com
Since 1994, Experts.com has been providing millions of users worldwide with information and expertise from its extensive directory of expert professionals. As one of the most established and premier Internet registries, Experts.com promotes and matches our high-level Experts with anyone who needs or would benefit from their specialized knowledge and expertise. For simple consultation or complex litigation, Experts.com harnesses the power of knowledge.
Experts.com serves as a "who's who" of experts at the top of their respective fields. Our experts include authors, consultants, engineers, physicians, professors, scientists, specialists, and more. The registry has been a resource to attorneys, reporters, insurance companies, judges, librarians, the media, and countless others. The proprietary search technology allows users to efficiently locate a compatible expert by providing the expert's qualifications, contact information, and links to the expert's personal web page. Experts.com, The Name Speaks For itself!™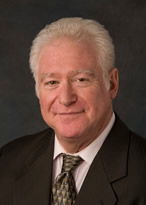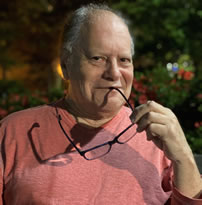 Jerry Birnbach
Retail Expert Witness