Structures, Buildings, Houses, Dwellings
Foundations, Footings, Elevators, Retaining Walls, Dams
Development Plan & Plats for Sites, Properties, and Residences
Underground & Subsurface Chamber / Chambers
Scaffold, Scaffolds, Scaffolding
Site Plans & Subdivisions: Industrial, Commercial, Residential
Roads, Roadways, Ramps, Walks, & Man Hole Cover / Covers
Sidewalks, Walkways, Paths & Pathways
Lighting: Lamps, Lights, Lamp Poles, Light Levels
Luminaries & Illumination (Specifications)
Rock Cuts & Blasting (Topography, Specification)
Soil Slopes / Samples / Mechanics / Geotechnical Engineers
Sanitary Facilities, Septic Systems (Board of Health Septics Approval)
BOHA / DEP Approvals
Water, Drains, Drainage, Sewer & Sewage Lines & Mains
Culvert / Culverts, Manholes (Man Holes) & Catchbasins / Catch Basins
Inspection, Supervision, and Certification of Construction
House Inspector & Inspections
Road, Roadway, Walk & Sidewalk Premises Liability (e.g., Steep Slope)
Walkway, Path, Ramp & Pathway Premise Liability (e.g., Steep Grade)
Coefficient of Friction / Slip & Fall (Snowy & Icy Conditions)
Vertical Discontinuity / Discontinuities / Trip & Falls
Small Ports / Port, Marinas / Marina, Marine Dredging
Levees, Jetties, Dolphins, Piers, Sea & Flood Walls
Wharves, Breakwaters, Bulkheads, Weirs, & Revetments
Groins, Dikes and Waterfront Structures
Drainage Basin Analysis, Rainfall, Floods & Flood Plain / Plains
Flooding Controls & Control Devices
Storm Water Runoff (10, 25, 50 & 100 Year Storms)
Pressure & Pressures: Wind, Wave / Waves, Ice, Snow
Rain Fall Run Off & Storm Water Pollution Treatment
Excavation, Grading, Fills & Filling Operations (Swales, Berms, Silt Fence)
Erosion Control, Sediment Barriers, Sedimentation / Catch Basins (Hay Bales)
Pumps and Pump System Line & Main
Slope, Dam, Levee, Jetty, Dolphin, Pier, Wharf & Breakwater Collapse
Bulkhead, Weir, Revetment, Groin, Dike, Footing & Foundation Failures
Failure of Fire Containment Wall, Elevator or Water Front Structure
Tenement House Façade Collapses
Code History of Existing Multiple / Multi-Family Dwelling / Building
Application of Municipal Building, Fire & Property Maintenanc

In many places of NYS, public water supply systems are available. If your site is situated in such a location, then the lots which will result from your contemplated subdivision will be required to draw their water supply from the municipal water system
---
As you enter into a contract to buy a piece of commercial or industrial property, you should always keep in mind that your new town and county have rules which you must abide by. With regard to the exterior areas of your premises, there are rules concerning your septic system, the maintenance of your building, the addition onto your structure, etc
---
In developing a vacant piece of land, steep slopes are often an issue. And, the more prevalent the steep slopes are on a site, the greater the likelihood that retaining walls will be part of the Approved Site Plan. Let us consider three municipalities which regulate the final allowable slopes for land which is filled, cut, or graded
---
James Rappoport, AIA, NCARB
Vice President, Principal
2121 Market Street
Philadelphia PA 19103
USA
phone: 215-636-9900 ext.325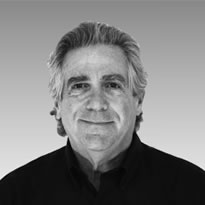 James Rappoport, AIA, NCARB
is Principal and
Architect of Record
at Daroff Design Inc. + DDI Architects PC, a full service
Planning, Architectural & Interior Design
practice founded in 1973 and specializing in ground-up, renovation and historic adaptive reuse projects for office facilities, hotels, resorts, restaurants, meeting, conference and training facilities, aviation terminals and entertainment projects throughout the USA and Internationally.
Mr. Rappoport has successfully provided technical consultation, expert witness opinions, affidavits, certificates of merit, depositions, mediation presentations, testimony and trial support in more than 190 legal cases, engaged by both defendants' and plaintiffs' legal teams.
Areas of Expertise
:
Architecture
Architectural Codes / Design & Standards
Architectural Design
Architectural Practice
ADA - Accessibility Compliance
ADA - Accessibility Design
Building Codes & Ordinances
Construction & Architecture
Construction Claims
Construction Disputes
Facility Programming
Furniture, Fixtures, & Equipment Specifications
Furniture, Fixtures, & Equipment Failures

Hotel & Resort Design & Planning
Interior Design & Planning
Office Building Design & Planning
Owner – Architect Agreements
Owner – Contractor Agreements
Professional Liability (Architecture & Design)
Project Planning
Slip – Fall Accident (Causes)
Site Assessment & Development
Site Planning & Design
Standard of Care (Architecture & Design)
Urban Design
Urban Development & Planning
View James Rappoport's Consulting Profile
.
Carl E. Peters, PE, PLS, PP, CO
720 King Georges Road
Suite 402
Fords NJ 08863
USA
phone: 609-751-4104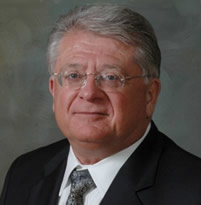 Carl E. Peters, PE, PLS, PP, CO
, has a broad range of expertise in the areas of
Land Use, Municipal Engineering, and Code Enforcement
in the State of New Jersey. His rare combination of professional credentials enables him to analyze the development process from concept design through issuance of a Certificate of Occupancy. He is one of fewer than ten people in New Jersey who holds licenses as a:
Professional Engineer
Professional Land Surveyor
Professional Planner

Construction Official
Building Official
Plumbing Official
Litigation Support
- Mr. Peters' expertise is beneficial in the resolution of disputes between project owners, design professionals, contractors, and insurance carriers. He has testified before the Planning Board, Zoning Board, Historic Preservation Review Committee, and Site Plan Review Advisory Board, and NJ Civil Courts. He is also a mediator on the roster of the NJ Civil Courts.
Mr. Peters provides litigation support for counsel representing both Plaintiff and Defense. His cases have involved:
Engineering Matters
Property Line Disagreements
Drainage Problems
Streets and Sidewalks
Sewers
Construction Disputes
Land Use

Land Surveying
Construction Codes
Construction Permits
ADA Compliance
Local Government Matters
Engineering Malpractice
View Carl Peters' Consulting Profile
.
Randy D. Horsak, PE
Environmental Forensics Expert
PO Box 941735
Houston TX 77094
USA
phone: 281-752-6700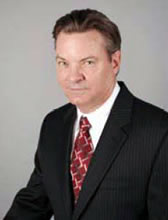 Randy D. Horsak, PE
is a scientist and registered
Professional Engineer
with more than 40 years of experience in all phases of
Environmental Science and Engineering
. President of 3TM Consulting, LLC, Mr. Horsak provides consulting in the areas of environmental engineering, geology and hydrogeology, ecology, land use, human and ecological risk assessment, and remediation and decontamination.
Litigation Support
- Mr. Horsak supports attorneys for both Plaintiff and Defense. His clients include industrial and commercial companies, attorneys, land owners and realtors, toxicologists and medical doctors, and other consultants.
Environmental Projects Including
:
Air Pollution
Ambient Air Quality Testing
Noise
Soil and Sediment

Groundwater and Surface Water
Water Treatment and Purification
Contaminated Dust
Ecosystems
Sites and Facilities
Abandoned Sites
Hazardous Waste Management Facilities
Refineries and Chemical Plants
Fossil and Nuclear Power Plants
Geothermal Energy Plants

Manufacturing and Commercial Facilities
Pipelines
Power Transmission Lines
Oil and Gas Exploration and Production
Public and Private Properties
View Mr. Horsak's Consulting Profile
.