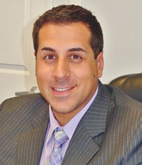 Property owners have rights and protecting those rights was a central part of the Founding Fathers' goals. Nevertheless, there are certain circumstances in which owners can have their property taken from them. The process through which private property is legally dispossessed by the government is known as condemnation. Property owners are entitled to fair compensation and have the opportunity to offer their own valuation information in condemnation proceedings. There are various factors to consider for accurate property valuation: size, zoning, structures, use, accessibility, adjacent properties, leases, etc. An essential part of due diligence is determining precisely what the property comprises.
Who Has the Right to Take Property?
It is important to be aware of the various reasons property is taken from owners. In general, governments and their agencies have the power to take private property for valid public use. The principle that private property may be taken for public uses can be traced back to English common law where it was presumed that the king ultimately held the title to all the land under sovereign power. If the king needed the property, he was permitted to take it. Early uses of eminent domain were for highways, water supply purposes and drainage purposes. Circumstances today are similar: cities and towns expand, and in turn, the size and capabilities of infrastructures expand to serve the needs of society. The right of the government to obtain private land for public use through eminent domain includes purposes such as:
Road widening
Railroads
Utilities (gas, electric, etc.)
Condemnation of property by municipality to be redeveloped
Blight
There are a number of scenarios beyond eminent domain that infringe on the sanctity of property ownership that are worth noting.
Riparian Rights
Another situation with origins that stem back to English common law relates to the legal rights of owners of land bordering bodies of water. Ownership of waterfront property may or may not include riparian rights, which are not ownership rights but rights of access to the water and can include the right to build piers and bulkheading and in some cases rights to a beach, bathing and mooring.
Paper Street - Reversions Rights
A paper street is a road or street that appears on maps, but in reality, may not exist at all except as a patch of woods, a bit of your yard, etc. Paper streets generally occur when city planners or subdivision developers layout and dedicate streets that are never built or improved. Every deed has a preamble stating property subject to all rights and interest as they may appear to center line of the road.
"Property owners have rights and protecting those rights was a central part of the Founding Fathers' goals."
Right of Way - Ingress and Egress
The legal right granted to pass along a specific route through grounds or property belonging to another, for example, right of a pedestrian or vehicle to proceed with precedence over another's property in a particular situation or place is the basis of right of way and ingress and egress rights. Right of way, along with the above mentioned issues can be complex; therefore, an accurate survey is necessary to locate such conditions that may impact the property and its value.
The acquisition, content and rights and obligations among owners of land is at the core of English land law and holds much presence in modern day scenarios. It's no wonder that land surveying is one of the world's oldest professions and is critical to making informed decisions and preserving owners' rights. Specifically in condemnation proceedings, if lot lines are changed it is vital to re-survey so that the owner can file a new deed indicating the new dimensions of their property. All situations that affect ownership and values of a property warrant a comprehensive survey before and after the events occur to properly protect owner's rights and use of their land.
---
Frank S. Ferrantello, PLS, is a New York State Licensed Land Surveyor with over 20 years of experience in Surveying, Civil Engineering, and Land Use Planning. Both his field and office Work experience have dealt with a wide range of projects and sites including residential single, multifamily, high rise municipal, utility, private and public, commercial, and industrial. Prior to and post college, Mr. Ferrantello worked for the firm of John P. Ferrantello PC from 1998 to 2010 and MJM engineering from 2008 to 2016. His duties consisted of performing office and field surveying, drafting, research, computations, boundary analysis, solutions, investigations and determinations.
©Copyright - All Rights Reserved
DO NOT REPRODUCE WITHOUT WRITTEN PERMISSION BY AUTHOR.