Howard Spielman achieved his B.S. in Public Health from UCLA in 1956 and his M.A. in Health and Safety Science from CSULA in 1967. He is a Certified Industrial Hygienist, Certified Safety Professional, Registered Environmental Health Specialist, Certified Asbestos Consultant and Certified Lead Inspector/Assessor and Project Monitor.
Mr. Spielman worked as an Industrial Hygienist for the City of Los Angeles for 4 years and for Northrop Corporation for 5 years. He was the Corporate Manager of Environmental Health and Safety for Hughes Aircraft Company for 7 years and for the past 45 years he has been the president of Health Science Associates, a full service consulting, technical services and training firm specializing in occupational and environmental health and safety solutions and litigation support
Health Science Associates (HSA) is a full service consulting, technical and training firm specializing in Occupational Health & Safety and Environmental Solutions. HSA was founded in 1970 by industrial hygiene pioneer Howard Spielman, CIH, CSP, SMS, REHS, CAC and has a long-standing reputation for setting and raising the standards for a wide range of services. Expert Witness and Litigation Support - For over 40 years, Health Science Associates (HSA) has been providing objective consulting to the legal profession in Occupational Health & Safety and Environmental matters. HSA helps clients succeed by providing a clear, succinct, and accurate assessment of cases based upon factual, comprehensive, and reliable data that has consistently supported sound professional judgments. Well known, trusted and sought after by respected law firms as testifying expert witnesses, HSA specializes in providing scientific, sound, and proven expertise upon which to either defend or prosecute cases in the following areas:
OSHA Compliance and Worker Training
Asbestos, Mold / Fungal Contamination
Toxic Substance Contamination
Lead-based Paint

Toxic Tort
Workers' Compensation
Work-related Personal Injury or Illness
Opposing Expert Work Assessment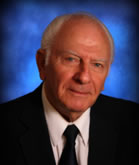 Howard B. Spielman, President, CIH, CSP, SMS, REHS, CAC, is considered a pioneer in the Industrial Hygiene industry with more than 40 years of experience performing IAQ, Health, and Safety Reviews. He was a member of the Cal/OSHA Advisory Committee that drafted California's first standard for the control of occupational exposure. He also provided input for legislative hearings that led to California's prohibition of asbestos in sprayed-on construction materials. Mr. Spielman has taught the "Managing and Controlling Asbestos Contamination/Exposure" course and significant portions of the AHERA Building Inspector and Management Planner courses offered by the University of Southern California's Institute of Safety and Systems Management. He also teaches HSA's in-house course which is equivalent to the AHERA supervisor course and OSHA competent person training. Mr. Spielman serves as a consultant for a variety of clients and has prepared numerous specifications for removal, renovation work, and maintenance activities. He also provides consultation to the legal profession and has been an expert witness in a variety of cases. Email Howard Spielman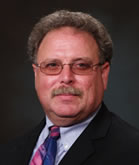 Joel I. Berman, Vice President, CIH, CSP, CAC, CIAQM, is a Certified Industrial Hygienist (CIH), a Certified Safety Professional (CSP), and a California Certified Asbestos Consultant (CAC). Mr. Berman has also added the Certified Indoor Air Quality Manager (CIAQM) designation to his list of certifications. His duties include project oversight of HSA's professional and technician staff, project set-up, field investigations, report writing and review, etc. He has a BS in Business Administration with an option in Marketing from Long Beach State. Mr. Berman has been employed with HSA since 1985. He has performed various duties with HSA: technician; project manager; Industrial Hygienist; Director of Health and Safety Services; and Vice President. He has provided consulting to HSA's clientele on various health and safety issues including, but not limited to: asbestos; radon; mercury; indoor air quality; safety evaluation; program management; and in the Southern California area is a well known and respected expert witness in various areas of practice, including fungal contamination issues. Email Joel Berman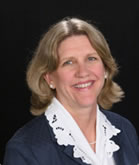 Kathy S. Jones — Vice President, CIH, CAC, LPM/IA, CIAQM, is responsible for technical management and quality control. She supervises the work of professional staff assigned to implement Industrial Hygiene sampling strategies designed by either herself or others. As a management consultant, Ms. Jones will also review client Industrial Hygiene and Safety programs to ensure that they are complete and that they meet or exceed the requirements set by Cal/OSHA; review and prepare client safety data sheets (SDSs); and provide professional training. Previously, Ms. Jones developed and directed HSA's fully accredited industrial hygiene laboratory for 13 years. Under her direction, the laboratory went from a single person laboratory to a staff of 30 full-time chemists operating seven days per week/18 hours per day. Certifications and accreditations, including full AIHA Laboratory Accreditation, State of California Drinking Water and Hazardous Waste Certification and National Institutes for Standards and Technology Accreditation in Bulk and Airborne Asbestos Analysis, were obtained under her direction.
Currently, Ms. Jones is also a Site Assessor for the American Industrial Hygiene Association. Email Kathy Jones