Thousands of Medical Experts 250 Specialties
6425 Christie Avenue, Suite 260
Emeryville CA 94608
USA
phone: 800-275-8903
fax: 510-985-7383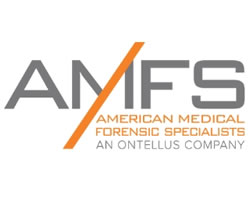 AMFS is the nation's leading provider of medical expert witnesses. We maintain a network of thousands of actively practicing, board-certified physician medical experts as well as expert witnesses in all other health care related fields. Since 1990 we have provided medical expert witnesses to thousands of attorneys in thousands of cases, including medical malpractice, personal injury, wrongful death, criminal and other matters. Contact AMFS now for a free case analysis with our team of U.S. based Medical Directors.
Available Nationwide
6440 N. Swan Road - Suite 100
Tucson AZ 85718
USA
phone: 877-670-8625
fax: 888-315-5705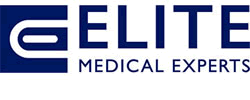 Elite Medical Experts works with attorneys to provide 100% Board-Certified physicians and surgeons practicing at the professorial level at the nation's leading universities. From Stanford to Yale, and from every medical and surgical specialty, Elite secures full-time practicing high-level experts from the nation's most respected medical institutions. Each specialist is truly unique – a Board Certified professor with a dedicated clinical practice, extensive publications, and top-tier credentials from a major U.S. medical center. When an Elite expert aligns with your case, you have a powerful voice – ready to testify – on your side. Why choose Elite?
Immediate access to top-tier university physicians and surgeons.
Cost-effective case analysis on a flat-fee basis.
Panels of expert witnesses for complex cases.
Independent Medical Examinations (IME) within a favorable radius of any location Our physician-led team will hand-select a top-tier, full-time practicing professor from a major U.S. university who will independently analyze your case. If the facts support your theory, your case will move forward with a leading expert witness who remains committed throughout all phases of litigation. Elite Medical Experts works directly with legal teams and does not accept inquiries from private parties. If you are not a legal professional, please ask your attorney to contact us on your behalf. Please call (877) 670-8625 to speak directly with a Board-Certified physician or nurse on our staff. There is no charge for the initial phone consultation and we will outline a strategic plan for moving forward. We welcome the opportunity to work with you on your next case. Dr. Burton Bentley II, M.D., FAAEM
President, Elite Medical Experts, LLC. Areas of Expertise:

Anesthesiology
Bariatric Surgery
Cardiology
Cardiothoracic Surgery
Critical Care
Dermatology
Ears, nose & throat (Otolaryngology)
Emergency Medicine
Endocrinology
Epidemiology
Family Medicine
Gastroenterology
General Surgery
Gerontology
Gynecologic Oncology
Gynecology
Hand Surgery
Hospital medicine (Hospitalist)
Infectious Disease
Intensive Care (ICU) Medicine
Internal Medicine
Interventional Radiology
Laparoscopic Surgery
Maternal Fetal Medicine

Neonatology
Nephrology
Neurology
Neurosurgery
Obstetrics
Oncology
Ophthalmology
Oral & Maxillofacial Surgery
Orthodontics
Orthopaedic Surgery
Pathology
Pediatrics
Perinatology
Physical Medicine & Rehabilitation (PMR)
Podiatry
Psychiatry
Pulmonology
Radiology
Rheumatology
Sports Medicine
Toxicology
Urology
Vascular Surgery
Carlos M Torres
M.D.
3704 Sunrise Ranch Road
Southlake TX 76092
USA
phone: 972-816-3928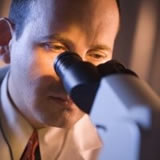 EXPERTISE IN:

1. The pathobiology, clinico-pathologic correlation, and histopathologic diagnosis of: diseases of the esophagus, stomach, small intestine, colon, rectum, anus, liver, and pancreas.

2. Human neoplasms (cancer) and preneoplastic conditions.

3. Establishing standard of care, causation and cause of death.

Dr. Torres was instrumental in creating a rather unique model of GI subspecialty-focused laboratory, that during his 12 yrs tenure became one of the largest private national Anatomic Pathology laboratories-Caris/Miraca Life Sciences.

BACKGROUND:

1. Anatomic Pathology Residency: Washington Univ-Barnes Hospital 1991-94.

2. Oncologic Pathology Fellowship: M.D. Anderson Cancer Center 1994-95.

3. Gastrointestinal and Liver Pathology Fellowship: Harvard-Brigham & Womens Hospital 1995-96.

4. Instructor at Harvard Medical School: 1996-1998.

5. Assistant Professor and Director of Gastrointestinal Pathology Division at Univ. of Texas Health Science Center-Hermann Hospital, Houston Medical Center: 08/1998 - 12/2000.

6. Staff GI Pathologist and Quality Assurance Director at Caris/Miraca Life Sciences, Dallas TX: 01/2001 - 04/2012.

7. Staff Pathologist, Anatomic Pathology Division of the North Shore-LIJ Health System, Long Island NY: 05/2013 - 05/2015.

8. Staff Pathologist, Anatomic Pathology Division of Alliance Health Sciences, Dallas TX: 01/2016 - present.

9. Sole-Proprietor of "Expert Pathology Consultation Services", Dallas TX: 2001-present.