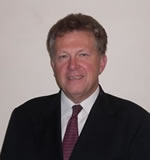 John Gillies is a Chartered Building Surveyor and the Senior Director of Johnson Gillies
. Mr. Gillies is frequently involved in dilapidation assessments for Landlords and Tenants. In addition, he is often called upon to produce opinions and evidence in matters of dispute. Mr. Gillies provides Expert Witness reports for legal issues and appears in Court as an expert on construction and related matters.
The firm's Building Consultancy and Expert Services Include:
Surveys
: Building, Homebuyer, Vendor, and Measured Surveys. Planned Maintenance, Defects Analysis, and Due Diligence Investigations.
Audits
: Fire, Health and Safety, Environmental, Access, and Commercial EPC.
Development Consultancy
: Development Monitoring, Party Walls, Planning, Rights of Light.
Construction Consultancy
: Contract Administration, Design, Employers Agent, Feasibility Study, Fit Outs, New Build, CDM Co-ordination, Project Management, Refurbishment, Repair & Maintenance.
Landlord & Tenant
: Dilapidations, Services and Charges, Licences and Alterations, Photographic Schedules, Schedules of Condition.
Dispute Resolution
: Expert Witness, Adjudication, and Arbitration of:
Building Contract Disputes
Cost and Quality of Building Works Disputes
Expert Reports
Legal Evidence at Court
Insurance
: Building Reinstatement Valuations and Insurance Loss Assessing.