Manask & Associates
has been North America's leading
Food and Beverage
and
Gift Shop / Retail Earned Income
consultants to the hospitality industry for over 20-years.
Litigation Support
- With a coast-to-coast team of expert consultants and services, Manask & Associates has extensive experience representing plaintiff and defendants as expert witnesses for any food / beverage / foodservice operational or service areas.
Menu of Expert Services
:
Food and Beverage Profitability / Cost Controls
Operator Selection (Contract Negotiations)
Self-Operating versus Outsourcing
Litigation Support/Expert Witness
Expansion / Renovation Programming, Planning
Market Research and Benchmarking
Customer / Guest Satisfaction
Customer Service Training

Back-of-House Training
Mystery Shopping
Food Safety / Sanitation Inspections / Compliance
Sustainable Food and Beverage Program
Catering Services, Banquets, Facility Rentals
Training, Systems and Procedures
Business Plans and Planning
Benchmarking and Industry Best Practices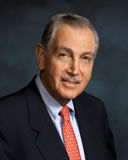 Arthur M. Manask, FCSI
- Arthur M. Manask is founder and CEO of Manask & Associates, a consulting firm that provides management advisory services to cultural and other institutions that have in-house restaurant and catering services. Clients in the hospitality sphere include business and industry, restaurants, performing arts venues, attractions, colleges and schools. Other clients include museums, botanical gardens, historic homes, aquariums and zoos. The company services its clients from offices throughout the U.S.
Mr. Manask has more than 30 years experience in the hospitality industry. His experience includes 16 years as President and owner of his own foodservice management companies, 14 years experience in senior operating positions with two national foodservice organizations, and 16 years heading consultant firm Manask & Associates. His multi-unit operating experience includes corporate dining; school and college dining; leisure and recreational foodservices; museum restaurants/cafés; on-premise, off-premise and special event catering; commercial restaurants; and tablecloth dining. His clients include Amgen, Inc., City of Los Angeles the National Gallery of Art, RAND Corp, The Field Museum, Chicago Botanic Gardens, the Hollywood Roosevelt Hotel and the University of Central Missouri among others.
Arthur Manask is a past chairman and member of the Board of Directors of the California Restaurant Association for 30 years and member of Society for Foodservice Management. He is also a former member of Young Presidents' Organization and current member of World President's Organization.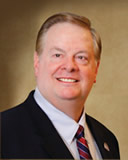 Don J. Avalier, FCSI, FMP
- Educated at UCLA, his professional experience includes positions as Vice President-Operations for Longchamp's, Inc. of New York, Area Director of Food and Beverage for Sheraton Corporation of America, Corporate Director-Food and Beverage for Princess Cruises Resorts and Hotels, and Corporate Director-Food and Beverage of American Golf Corporation. Don is a member of Food Consultants Society International (FCSI), the California Restaurant Association and one of a limited number of Foodservice Management Professionals (FMP) accredited by the Educational Foundation of the National Restaurant Association.
Mr. Avalier began working with Manask & Associates in 2000 after more than 25 years of operational experience opening and operating more than 71 restaurants, nine hotels and six country clubs. He has been providing management advisory consulting services to restaurants, casinos, golf and country clubs, hotels and other foodservice operations for over 18 years. Accepted by the courts as an "industry expert", Mr. Avalier also provides litigation support to attorneys with expert witness support and consulting services. Some of his client projects include, but are not limited to: Indian Ridge Country Club, Moon Valley Country Club, North Ranch Country Club, King's Hawaiian Restaurant & Bakery, Coco's Johnny Rockets, City Wok, Maple Drive Restaurant, Spirit Mountain Casino, The Venetian Hotel & Casino, MGM Grand Hotel, Commerce Casino, Hoag Memorial Hospital, Doubletree Club Hotels, Sheraton Hotels, Premier Hotels among others
Arthur M. Manask, FCSI, et al
This book is unique in making available the detailed, highly practical results and recommendations of real-world studies of foodservices and facility rental operations in some of the world's leading museums, galleries and cultural institutions. This range of studies focuses on the challenges most frequently encountered as museums and cultural institutions strive to manage efficient and profitable catering services.