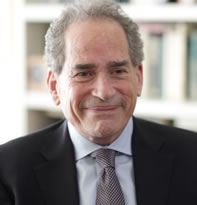 Assessing Emotional Damages in Multi-Plaintiff Litigation
As Originally Published in For The Defense DRI, December 2010
By:
Dr. Mark Levy
and Michael J. Larin
Tel: (415) 388-8040
Email
Dr. Levy
Website:
www.fpamed.com
.
An hour earlier, a commuter train with 180 passengers struck a sport utility vehicle left on the tracks-an aborted suicide attempt. The parking lot adjacent to the tracks is filled with people dazed and confused. Some are in obvious pain, some are dead. Some are lawyers and cappers seeking to sign people up. Paramedics are in triage mode. That was the scene in Glendale, California, on January 26, 2005.
About 150 of those passengers and their families sued Metrolink, Southern California's commuter rail carrier. Train accidents, gas line explosions, air crashes, concert stampedes-the list of fear-and horror-inducing accidents that produce multiple claims is endless. It is no coincidence that a large percentage of claimants from such events allege mental injury, including traumatic brain injury (TBI), post-traumatic stress disorder (PTSD), or some form of depression. Some of the mental injury claims resulting from catastrophic accidents are quite real, but some are quite bogus. Skilled forensic mental-health professionals, namely forensic psychiatrists and forensic psychologists, are best equipped to evaluate mental injury claims.
The discovery process in every jurisdiction allows a mental examination when a plaintiff claims a psychological injury, though each varies in the number of hoops that a party seeking examination has to jump through. The law in many states follows Federal Rule of Civil Procedure 35, though not all have adopted every feature, such as whether anyone other than a licensed physician or licensed psychologist may conduct the examination. See Joseph M. Desmond, Mental and Physical Examinations in Cases Involving Brain Injuries and Psychological Injuries, 90 Mass. L. Rev. 2 (2006). This article will discuss issues pertaining to conducting mental health examinations and why retaining a single, mental-health expert team composed of at least one forensic psychiatrist and at least one forensic psychologist to evaluate multiple plaintiffs alleging multiple mental injuries due to a single accident or circumstance can prove beneficial.
Mission, Methods, and Ethical Duty of Forensic Psychiatrists
An independent
forensic psychiatrist's
mission in civil matters alleging psychiatric damages is to determine objectively whether a plaintiff suffers from a mental disorder, and if so, to ascertain what relationship exists, if any, between the disorder and the defendant's alleged wrongdoing. In addition, a forensic psychiatrist's job is to carefully assess causation and, if possible, the credibility of a plaintiff's statements, and to inform the trier of fact of his or her clinical assessment of the plaintiff's statements. He or she does not, however, usurp the trier of facts' role. An independent forensic psychiatrist as a clinical historian seeks to determine, on the basis of all available evidence, the most probable diagnosis, the most probable cause, the most probable impairments, and the credibility of a plaintiff. If asked, a forensic psychiatrist may also offer treatment recommendations or cost estimates.
A forensic psychiatrist reviews all available data, such as medical records and legal documents, including deposition transcripts, and examines a plaintiff to develop independent, evidence-based opinions and conclusions that are offered to a court. Although as experts forensic psychiatrists are subject to cross-examination for bias favoring those who retain them, ethical forensic psychiatric and psychological practice demands that these experts develop opinions and conclusions independent of bias to the best of their ability. The expert is neither an advocate nor an adversary; his or her ethical obligation is to serve the trier of fact, not the attorneys for a plaintiff or a defendant.
A forensic examiner, regardless of training, should make this independence clear from the start by including a statement such as the following in an engagement letter:
Please be advised that the doctor's opinions will be based on evidence, science, logic and clinical judgment. Thus, after evaluation of all the facts, it may be that his opinion is unfavorable to one or more positions that you or your client espouse.
A treating clinician's mission contrasts starkly to that of a forensic psychiatrist's. A treating clinician's purpose is to alleviate a patient's suffering. A treating clinician attempts to understand a patient's subjective experience of mental anguish. To understand a patient's experience, he or she must establish a positive, therapeutic relationship with the patient, which generally necessitates accepting, without undue skepticism, the patient's self report of his or her experiences, history, symptoms, suffering, and sometimes if applicable, presumptions about causation. Most treating clinicians do not seek extensive documentary or other objective evidence to determine with reasonable medical probability the accuracy or credibility of a patient's self reporting.
---
Dr. Mark Levy, MD, DLFAPA, a Distinguished Life Fellow of the American Psychiatric Association, has been practicing Clinical Psychiatry and Psychoanalysis full time for over 30 years. During the past fifteen years he has devoted a substantial portion of his clinical practice to Forensic Psychiatry, providing independent medical evaluations (IME's) and expert forensic psychiatric opinion and Consultation nationally for plaintiff and defense trial attorneys, major insurance carriers and the courts.



©Copyright - All Rights Reserved

DO NOT REPRODUCE WITHOUT WRITTEN PERMISSION BY AUTHOR.

;