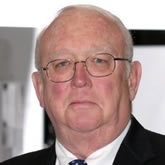 As a result of the unfortunate recent bevy of fraternity hazing cases, I am coming out of Semi-Retirement to full time activity as an Expert Witness in Fraternity Litigation, primarily hazing suits. I am currently working on 6 active cases, with two additional settled.
I am the only expert witness with extensive management experience in running a National Fraternity of more than 30 years. As the Executive Director of Delta Kappa Epsilon, I was present and a participant in the development and implementation of the current risk management standards of the Fraternity Industry. I am eminently familiar with the best practices in the Greek World as well as understanding the various intertwining associations and risk management codes, having been a long time participant. While my services are primarily in demand for plaintiffs attorneys, I have worked on behalf of a defendant fraternity in one case that has settled.
I provide open honest opinions, documented, and supported by my 30 plus years in the Fraternal World, uncolored by any particular biases. My guiding principle however, is to help eliminate hazing and other out of control behavior in the world of Greek Life.
Because of the increasing volume of activity, I have teamed up as a Senior Consultant with Humatec, a recognized leader in providing quality consultants for Expert Witness Services. Humatec has been providing excellent services to attorneys and business nationwide for over 30 years. Services include research, pre-litigation support, reports, depositions, expert witness trial experience, exhibit preparation, as well as technical support.
Humatec is one of the most extensively staffed consulting firms nationwide to provide the legal community with expert witness support and expert consulting. The distinct advantage is that all expertise is on-staff; meaning searching for cross-disciplinary experts isn't necessary and the experts understand the fully integrated approach Humatec brings to the table. 20+ fully credentialed technical experts average 25-30 years of true experience, with the firm having over 400+ years of technical expertise to call on.
Their multi-disciplined collaborative process ensures that any opinions that are rendered have been rigorously reviewed in house first.
They also understand that the expert technical services we provide must be cost effective to the overall case value. Their unique litigation C.A.S.E. process ensures that you get quality results, on time and within budget.
Humatec has provided expert witness testimony and consultative litigation support throughout the Midwest, North Central, West and South Central regions of the United States in Municipal, State and Federal courts. Support has been provided for both defense and plaintiff attorneys.
---
David K. Easlick, Jr., is a Hazing and Risk Management Specialist and a member of the State Bar of Michigan for over 30 years. Mr. Easlick was the Executive Director of Delta Kappa Epsilon Fraternity for over 20 years. In such role, he became familiar with just about all outrageous conduct by undergraduate young men on the college campus. He spent years combating it, and attempting to correct and eliminate it. His experience includes Hazing, Binge Consumption, Sexual Misconduct, or other Risk Management Violations.

©Copyright - All Rights Reserved
DO NOT REPRODUCE WITHOUT WRITTEN PERMISSION BY AUTHOR.