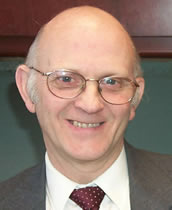 Outbreaks Where Food Workers Have Been Implicated in the Spread of Foodborne Disease. Part 8. Gloves as Barriers To Prevent Contamination of Food by Workers
As Originally published by Journal of Food Protection,, April 2010
By: Dr. Ewen Todd, et. al.
Tel: 517-347-4270
Email Dr. Todd

View
Profile
on
Experts.com
.
ABSTRACT
The role played by food workers and other individuals in the contamination of food has been identified as an important contributing factor leading to foodborne outbreaks. To prevent direct bare hand contact with food and food surfaces, many jurisdictions have made glove use compulsory for food production and preparation. When properly used, gloves can substantially reduce opportunities for food contamination. However, gloves have limitations and may become a source of contamination if they are punctured or improperly used. Experiments conducted in clinical and dental settings have revealed pinhole leaks in gloves. Although such loss of glove integrity can lead to contamination of foods and surfaces, in the food industry improper use of gloves is more likely than leakage to lead to food contamination and outbreaks. Wearing jewelry (e.g., rings) and artificial nails is discouraged because these items can puncture gloves and allow accumulation of microbial populations under them. Occlusion of the skin during long-term glove use in food operations creates the warm, moist conditions necessary for microbial proliferation and can increase pathogen transfer onto foods through leaks or exposed skin or during glove removal. The most important issue is that glove use can create a false sense of security, resulting in more high-risk behaviors that can lead to cross-contamination when employees are not adequately trained.
Hand hygiene is critical during preparation of any food, whether in the home or in the food processing or food service environment, and proper hand washing and drying is a proven, effective method of hand sanitation (77). In this article, the eighth in a series on food worker-associated outbreaks, the discussion focuses on hand hygiene through glove use to prevent food from becoming contaminated. Other articles in this series have included discussions of numerous outbreaks linked to food workers, and poor hand hygiene, including lack of or improper use of gloves, was listed among the risk factors (42, 119, 120). Contamination of foods via the hands is ranked highly among risk factors identified during outbreak investigations (20) and is discussed more fully below. Other articles revealed how easily hands can be contaminated in food preparation environments from contact with raw foods and infected coworkers. Pathogens with low infective doses may be present on hands in high numbers, can be easily transferred to foods and/or food contact surfaces, and can survive for long periods (121-123). Barriers to worker and customer contamination of food, such as utensils, deli papers, food shields, and appropriate clothing, have been long in use, but their effectiveness is sometimes questioned, and multiple barriers (hurdles) are recommended. Glove use is one of these recommended hurdles (126). The use and effectiveness of soaps and alcohol-based gels and other products for hand sanitizing are addressed in subsequent articles in this series (124, 125, 127).
HAND HYGIENE
---
Dr. Ewen Todd is a Food Safety Expert with over 45 years of knowledge and experience in general food safety and Food Microbiology Issues. Specifically, he has extensive experience the reporting and surveillance of Foodborne Disease, as well as development of analytical methods for identifying foodborne pathogens. As a result of his work with the industry and his knowledge of foodborne disease, Dr. Todd has influenced research programs and regulatory approaches taken by the Health Protection Branch of Health Canada. In the US, he held the position of Director of the National Food Safety and Toxicology Center and the Food Safety Policy Center at Michigan State University.

©Copyright - All Rights Reserved
DO NOT REPRODUCE WITHOUT WRITTEN PERMISSION BY AUTHOR.