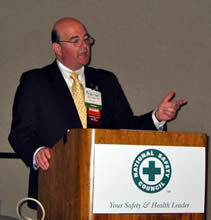 Not if, but, when again?
Schools, campuses, houses of worship, recreational sites, transportation hubs, retail facilities, those thoughts ring out day after day. Replay in your mind's eye the horrific images of:
Columbine High School
Virginia Tech
Northern Illinois University (Valentine's Day)
Aurora Colorado movie theater
Sandy Hook Elementary School
Umpqua Community College
Pulse Orlando Night Club
Las Vegas Strip
Navy Yard
LAX
Ft. Lauderdale
Ft. Hood
San Bernardino
Dallas
Sutherland Springs, TX
Parkland, FL High School (Valentine's Day)
CMU-Michigan
???
I would hope that this is the end of this list, but I know it isn't.
I've responded to the Northern Illinois University Shooting in 2008, and can still, to this day, see the anguished look of those at the scene. Oklahoma City Bombing, World Trade Center attacks where I was deployed, the look was different (but is it), but the feelings are the same... Why?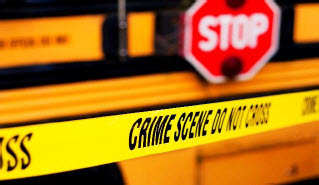 We have watched with horror the increasingly more frequent news of violence at establishments we once thought "safe" from wanton violence.
One must just scan the news to see that no place is immune from any type of random act that injures or kills innocent people. Be it a school, university, movie theater, retail mall, office building; let's look at a few basic elements.
It's Culture! A culture of mitigation, planning, practice.
Awareness
Security
Safety
Threat
Vulnerability
Natural Surveillance and access control measures are key elements in safety of any facility. We realize that "open access" areas, such as shopping, places of worship, healthcare facilities, malls and the like are less likely to be openly "secured" in a conventional way.
Look at perimeters, surveillance and appropriately trained security/ law enforcement presence. Monitored cameras, external lighting, parking lot controls as well MAY be effective tools for the prevention of these types of events. Look at the lessons learned from previous events and compile ways to mitigate the elements and items of concern.
Access control must be thought about in a way to still allow "authorized access", and you must, cooperatively, determine what is entailed in your facilities ultimate use and needs. Are they students, staff, visitors, retail customers, service personnel, and or other people that will be utilizing your facility?
Look towards efficient ways to control the doors at each location and allow for funneling people in as few areas as you can. Secure and make sure that the areas of concern are addressed by a multi-discipline or cross-functional team that can explore and understand the interdependencies at ALL the areas. We must look at threats, vulnerabilities and consequences across all lines and areas of concern.
Vehicle access, perimeter control, parking up close to the building are all areas of concern as well. Locks, keys, ingress & egress are all factors.
---
Michael J. Fagel, PhD, CEM, CHS-IV, is an instructor in Homeland Security and Emergency Management at the Illinois Institute of Technology, Stuart School of Business, Northwestern University, and Northern Illinois University. He teaches DHS Intelligence Training Courses for the National Center for Bio Medical Research and Training at Louisiana State University. He is a Subject Matter Expert (SME) for the National Center for Security and Preparedness as well as a Senior Homeland Security SME for the Readiness Resource Group (RRG). He serves as an elected and appointed official in several public service agencies, and serves on numerous boards and has written four textbooks on emergency management, safety and homeland security. He also serves as an analyst in critical infrastructure protection at Argonne National Laboratory.

©Copyright - All Rights Reserved
DO NOT REPRODUCE WITHOUT WRITTEN PERMISSION BY AUTHOR.