Hill Addiction & Treatment (Hill Recovery)
is a family owned
Drug Addiction Rehabilitation Center
that has provided quality, professional drug and alcohol treatment for adolescents and adults since 1986.
The team of chemical dependency professionals at Hill Recovery include both Bachelors and Master level counselors. They are certified in addiction counseling and bring many years of both personal and professional drug rehabilitation experience to the program. The staff are specifically trained to help their client learn how to change the way they feel from the inside rather than the outside. Their recovery rates reflect that commitment.
Consulting Services
:
Outpatient Recovery
Equine Therapy
Opioid Addiction Treatment
Detox & Stabilization

Opioid Addiction Treatment
Detox & Stabilization Center
Substance Abuse Intervention
Addiction Day Treatment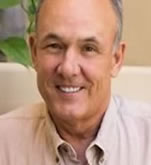 Charles J. "Rocky" Hill, MA, CADC-II, NCAC-II
has over 30 years of experience in the field of
Alcohol Addiction and Treatment
. He has owned and directed Hill Recovery for over 30 years and, previously, directed residential and hospital based inpatient programs in New Mexico and Colorado.
Mr. Hill has particular interest and 10 years of experience in addiction counseling for law enforcement. He and his team have become experts, sought after by insurers like United Healthcare to assist them in the development of their ambulatory detoxification protocol. His treatment program is the lone recipient of the United States Behavioral Health's OPTUM AWARD for excellence. Mr. Hill is also a member of the American Society of Addiction Medicine.
View Rocky Hill's Expert Witness Profile
.