Barrington Capital Management, Inc. provides customized financial solutions for unique financial challenges and objectives. Their expertise is in the development, implementation and ongoing management of a customized and diversified investment strategy. Barrington's mission is to assist in building, enhancing, and protecting personal wealth and maintaining financial security.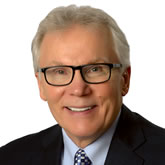 President and Chief Executive Officer, Bob Lawson, has over 35 years of financial services experience as an Investment Advisory and Insurance Agency Executive, Securities Principal, and Options Principal. Bob proudly serves as an industry arbitrator for the Financial Industry Regulatory Authority (FINRA) and the National Futures Association (NFA), a Certified Fraud Examiner (CFE), ERISA (3)-21 Fiduciary, Master Registered Financial Consultant, and an Accredited Investment Fiduciary. In addition to teaching advanced investment strategies and Retirement Planning classes throughout the year.
Bob Lawson has special expertise in stock options and has presented the following Options Industry Council (OIC) seminars to retail and industry professionals throughout the United States:
Options Basics
Options Intermediate
Advanced Options

Covered Calls
Options Spreads
Option Volatility
View Bob Lawson's Expert Witness Profile.


In the securities brokerage industry, "selling-away" refers to the prohibited practice of an Associated Person effecting or soliciting the sale of securities or investment products not held or approved with whom the broker is affiliated without prior written consent. FINRA regulators have seen a steady flow of selling-away cases over the years involving registered representatives who are being targeted by issuers, promoters and marketing agents to sell their nontraditional investment products to their retail customers. In many instances, promoters of these products are marketing them as non-securities products that do not have to be sold through a broker-dealer by a registered person. In a significant number of cases, associated persons have sold these investments to their customers away from the broker-dealer and without firm approval as required by FINRA Rule 3270. Selling-away often occurs in an independent branch or a satellite office, where Associated Persons are removed from the day-to-day oversight and supervision of their brokerage firm's compliance department.
---
I receive phone calls throughout the year from attorneys who have taken on their first FINRA case and they frequently are unaware how the FINRA Dispute Resolution process differs from other venues. I thought it would be helpful to provide a quick overview for new participants and a refresher for those more experienced securities attorneys on how the FINRA Arbitration and Mediation process works.
---
In FINRA-related cases many attorneys see discovery requests objected to by opposing counsel. Typically, opposing counsel objects to discovery requests citing that items requested are either "overly broad, vague, or ambiguous", or "impermissible per FINRA's Code of Arbitration Procedure". However, despite opposing counsel's reasoning, many objections to discovery requests are irrelevant and do not hold up in regard to FINRA's Code of Arbitration Procedure. Attorneys should not be intimidated or discouraged by these objections, but rather should understand that FINRA's guidelines concerning arbitration allow for most applicable and reasonably obtainable discovery information to be delivered.
---
3/15/2019
"Experts.com Member and Securities Expert Witness Bob Lawson Takes on Additional Board Role at the MFRC"