Dragun Corporation
is an industry leader in
Environmental Regulatory Issues and Consulting
for clients across North America and internationally. From manufacturing and real estate to chemical companies and municipalities, Dragun Corporation reaches their objectives while preserving environmental stewardship.
At Dragun, science, engineering, and decades of expertise converge through in-depth critical analysis, conceptualized approaches, and technical application. The result is an environmental site assessment, remediation, compliance assessment, or expert services support that helps clients in diverse industries.
Consulting Services
:
Peer Review - Dragun has a distinguished history providing expert environmental peer review services for US and international manufacturers, chemical companies, municipalities, and other industries.
Environmental Compliance - Serving hundreds of clients throughout the US, Dragun demonstrates thorough knowledge in compliance matters, including what the regulatory offices are planning and how the changes will affect their clients' facilities.
Environmental Due Diligence - Through the process of critical analysis, innovative solutions, and regulatory insight, Dragun successfully mitigates the risks and liabilities involved with acquisitions, mergers, selling, and expanding operations.
Other Services - International Environmental Advising; Above and Below Ground Storage Tank storage, handling, and cleanup; Water Supply assessment and recommendations
.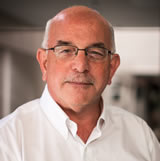 Michael Sklash, PhD, PEng, Senior Hydrogeologist
at Dragun Corporation, has over 40 years of experience in solving complex
Groundwater Problems
. Dr. Sklash uses a wide range of tools including environmental isotope tracing, high resolution site characterization, and groundwater modeling to develop robust conceptual site models for site remediation, and litigation purposes.
Dr. Sklash's research from the 1970s through the 1990s led him to become world renown in his field of
Isotope Hydrogeology
. It is now a keystone in the understanding of how groundwater interacts with streams, and his publications are frequently termed "bench mark." During his academic days, Dr. Sklash was a visiting scientist in many places around the world, including: New Zealand, Australia, England, China, India, and Africa. He was a consultant to the USEPA and Atomic Energy Canada Limited, among others.
Dr. Sklash uses his skills to untangle complex, and often confusing, groundwater problems and put them in "order" so a remedial plan becomes obvious or a Court can see the way. He has led the technical team on many of Dragun's most challenging projects, including: the groundwater nexus issue in a wetlands dispute that went to the U.S. Supreme Court (Rapanos); avoiding expensive remediation at a complex TCE-impacted site in Michigan acquired by the Norwegian global aluminum manufacturing company Norsk Hydro; and recently successfully challenging the remediation plan of the US Army Corps of Engineers at a Cold War legacy site in Kansas. Mike has also helped many attorneys, local entrepreneurs, and municipalities with their environmental problems.
Expertise
: Groundwater modeling, environmental isotope tracing, and other techniques required to characterize a site so that the best remedial option can be implemented.
Matthew C. Schroeder, MS, PE, Senior Environmental Engineer
at Dragun is a registered Professional Engineer in six states. Mr. Schroeder has over 20 years of experience in environmental remediation at industrial sites, municipal and industrial landfills, and former military operations, and environmental compliance for industrial, municipal, and commercial clients. He has managed projects in over thirty states and provinces in the United States and Canada.
Mr. Schroeder's training at one of the finest engineering universities in the United States formed the basis for his uncompromising, thorough, and thoughtful approach to projects. His "no stone unturned" philosophy to each and every project is expected of environmental engineers, but not always delivered. Mr. Schroeder's experience includes time spent performing field investigations, inspecting landfills, and observing both simple and complex tank removals and site remediation efforts. Over the last two decades, he has developed a unique ability to integrate complex soil and groundwater data to perform feasibility studies and design and implement remediation. Matt has published in international, scientific, and legal journals.
With a keen eye toward detail and a customer-centric focus, Mr. Schroeder has won the admiration and appreciation of several long-term clients. He has assisted them with site closures, solved their environmental permitting and planning issues, counseled them on delisting petitions, represented them in regulatory negotiations and in court, and provided soil and groundwater remediation solutions.
Expertise
: Soil and groundwater remediation, closure of above ground and underground storage tanks, groundwater modeling, environmental compliance, vapor intrusion evaluation, preparation of feasibility studies.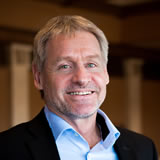 Jeffrey A. Bolin, MS, CHMM
, Sr. Vice President of Technical Operations at Dragun, has a Masters of Science in
Hazardous Waste Management
and is a Certified Hazardous Waste Manager. His clients have sought his expertise and advice on sites across the United States, Canada, South America, and Europe.
Mr. Bolin's hands-on experience and education, specific to the environmental sciences provide him with a solid perspective on environmental issues. His equanimity complements his Masters of Science degree in hazardous waste management. As a Certified Hazardous Materials Manager (CHMM), he is knowledgeable in
Environmental Regulations
and has successfully assisted clients during negotiation with the United States Environmental Protection Agency (USEPA) and state regulatory agencies.
Mr. Bolin's experience traverses the modern environmental compliance field. As the laws and regulations were being developed and implemented, he spent time collecting hazardous waste samples for the Resource Conservation and Recovery Act, water samples for the Clean Water Act, and PCB samples for the Toxic Substance Control Act. His assessment of commercial industrial properties across North America pre-date the environmental due diligence framework. It was Mr. Bolin's insightful approach to environmental due diligence that earned him recognition as an "Elite" provider of services by a real estate publication.
Mr. Bolin is routinely asked to share his knowledge by teaching other professionals at seminars, and he maintains his role as an adjunct professor. He has also published articles in a number of trade journals on environmental due diligence.
Expertise
: Management of site investigations, environmental due diligence, environmental compliance, remedial investigation, and remediation, merger & acquisitions, divestitures, and assessment of current and future environmental liability.
View Dragun Corporation's Expert Witness Profile
.
Do any of these sound familiar? (1) The subsurface investigation that never seems to end. (2) The groundwater remediation effort that, ten years after beginning, is showing no real reduction...
---
On the verge of implementing an expensive long-term remediation "remedy," looking at potential litigation for contaminants migrating into an adjacent neighborhood, and quickly running out of time in their purchase agreement, a Norwegian firm was growing concerned.
---
It's a common story: A cold-war era military base whose operating practices would cause environmental impacts to soil and groundwater for decades to come.
---
Our client, a large multi-national chemical company, approached us with a unique environmental challenge: (1) soil and groundwater at our client's former chemical plant property contained several types of contaminants, (2) our client had a potential buyer for the property, (3) the regulators were both risk-averse and inflexible, and (4) our client's local consultant had already proposed a conventional, but expensive, remediation. There was a lot of work to be done to satisfy both our client and the regulator.
---
In matters involving permitting, litigation, or remediation of impacted groundwater, knowing more is way better than knowing less. At Dragun Corporation, we use a multi-technique approach to characterize groundwater and groundwater contamination to develop a more robust and precise site characterization to answer tough questions, withstand rigorous expert review, and/or optimize remediation.
---