Burtness Engineering Services
, is a multi-disciplined consulting engineering firm serving municipal, institutional, industrial, and commercial end user clients, civil engineering firms, and landscape architectural firms with MEP services for the construction industry. They specialize in
Street and Area Lighting Design, Electrical Engineering, and Forensic Engineering
services.
Consulting Services Include
:
Illumination Engineering for Roadway, Street, and Area Lighting
Electrical Engineering (Through 15kv)
Monitoring and Control Systems for Street and Area Lighting
Full Range of MEP Services
Industrial Instrumentation and Control Systems
Stakeholder Based Collaborative Design Philosophy
Focusing on the Marriage of the Art of Aesthetic Design and the Science of Technical Engineering
Serving as a Prime or a Sub Consultant
Forensic Consulting and Expert Witness Services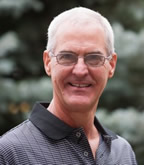 Principal,
Thomas H. Burtness, PE
, is an
Electrical Engineer
specializing in both Electrical and Building Construction - equipment selection, specification, and installation (actually "working with the tools"), as well as cost control techniques.
Background
- Mr. Burtness has 40+ years of experience in the design, specification, construction contract administration, installation, startup, and troubleshooting of electrical power, on-site generation, distribution, control, and instrumentation systems and equipment for residential, commercial, industrial, and municipal occupancies. His experience also includes water, wastewater, and stormwater treatment plants, and military facilities.
Additional expertise includes
Illumination Engineering
for street, roadway, and area lighting including photometric footcandle requirements, calculations, field verification, equipment specifications, installation, and analysis of failure, glare, overlighting and underlighting.
Thomas Burtness has written numerous in-depth reports, including municipal master planning documents, as well as operation, maintenance, and testing manuals. He also has extensive experience in public speaking and teaching.
View Thomas Burtness' Expert Witness Profile
.