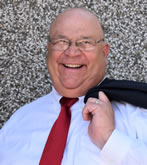 Gary A. Young, has worked in the field of Rehabilitation Counseling for 40 years. He has earned a Master of Education, is a Certified Rehabilitation Counselor, Certified Disability Management Specialist, Certified Case Manager, Diplomate of the American Board of Vocational Experts, and Forensic Vocational Economist.
Mr. Young serves as a consultant on Americans with Disabilities Act issues providing sensitivity training, compliance issues, job analysis, and employee training sessions. He is also a Vocational Expert for the Social Security Administration, participating in training programs for Administrative Law Judges, representative bar associations, and National Representative organizations.
Selected Speaking Topics:
Legal Issues in Report Writing
Review of Workers' Compensation Laws
Social Security Practices and Regulations
Hand Injuries and Rehabilitation Practices
Vocational Evaluation and Testimony in Social Security Disability Setting including mock hearing for National Organization of Social Security Representatives
Dickinson Law School Seminar on Social Security Issues Lecturer and Author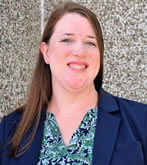 Katherine A. Young, MEd, CRC, is a Vocational Analysis specialist, having joined the practice in 2013. She is a Certified Rehabilitation Counselor with a Master's Degree in Rehabilitation Counseling from George Washington University. Her reporting services include comprehensive analysis of vocational, medical, and economic impact of injuries and other factors in a methodical and supported format. Transferable skills and abilities are identified through employment analysis and testing.
Consulting Services:
Future Vocational Option Analysis
Economic Loss Projections
Catastrophic Case Management
Life Care Planning
Future Medical Cost Projections

Vocational Placement
ADA Sensitivity Training
ADA Compliance Issues
ADA Job Analysis
ADA Employee Training