Traction Auditing, LLC
provides businesses with unbiased assessments of
Walkway Management Programs
which points out risk areas in need of improvement to reduce the incidence of
Slip and Fall
events. The consultants at Traction Auditing, LLC track over time effective walkway management which can decrease liability if a slip and fall event occurs by validating a business' pro-active approach to walkway safety. Their services are available to architects, contractors, facility owners, insurance investigators and adjuster, and legal support.
Services Include
:
Determination of specific sites in facilities in need of testing
Identification of potentially hazardous areas
Take representative coefficient of friction samplings of walkway areas
Monitor data for accuracy during the testing process
Data analyzed to formulate a complete and detailed report including the adequacy or potential high risk nature of the respective walkway surfaces and the surface maintenance program and its degree of contamination relative to it location in the facility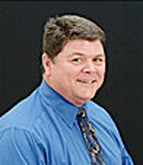 Chief Auditor,
Brent A. Johnson
is nationally recognized in the
Walkway Traction Testing Industry
and the author of many articles on the application of national standards for
Slip and Fall Prevention
.
Background Experience
- Mr. Johnson served as a facilities manager in the healthcare industry for 12 years before moving to the
Floor Safety Industry
. In his experience, he has recognized the need for extensive research in the reduction of the risks contributing to slip and fall incidents.
During his tenure in the healthcare industry, Mr. Johnson has served on Environment of Care, Safety, and Emergency Management committees for a major suburban hospital network focusing on the prevention of injuries and identification of potential hazards. As a Facility Safety Officer, he has proposed and implemented solutions to minimize risks and enhance the safety for all users of a healthcare facility test
Mr. Johnson's experience also includes a background in education and the physical sciences which enables him to apply and articulate the physics and properties of the coefficient of friction and it's implications with walkway surfaces and safety.
Mr. Johnson is a member of ASTM, ASSE, the ANSI B101 main committee and the chairman of the ANSI B101.0 Walkway Auditing Procedure subcommittee. He was the first Certified Walkway Auditing Safety Specialist and is now an instructor for the NFSI's Walkway Auditor Certification Class as well as a Certified XL Tribometrist.
View Brent Johnson's Expert Witness Profile
.