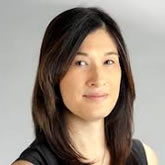 Marguerita M. Cheng, CFP®, CRPC®, RICP®, CDFA™, Chief Executive Officer at Blue Ocean Global Wealth, is a Certified Financial Planning Expert with 18 years of experience. Prior to co-founding Blue Ocean Global Wealth, she was a Financial Advisor at Ameriprise Financial and an Analyst and Editor at Towa Securities in Tokyo, Japan. Ms. Cheng is a past spokesperson for the AARP Financial Freedom Campaign and a regular columnist for Investopedia & Kiplinger. She is a CFP® professional, a Chartered Retirement Planning CounselorSM, a Retirement Income Certified Professional® and a Certified Divorce Financial Analyst. As a Certified Financial Planner Board of Standards (CFP Board) Ambassador, Ms. Cheng helps educate the public, policy makers, and media about the benefits of competent, ethical financial planning. She served on the Financial Planning Association (FPA) National Board of Directors from 2013 – 2015 and is a past president of the Financial Planning Association of the National Capital Area (FPA NCA).
Marguerita Cheng CNBC Interview on Social Security
Awards and Honors - Ms. Cheng is a recipient of the Ameriprise Financial Presidential Award for Quality of Advice and the prestigious Japanese Monbukagakusho Scholarship. In 2017, she was named the #3 Most Influential Financial Advisor in the Investopedia Top 100, a Woman to Watch by InvestmentNews, and a Top 100 Minority Business Enterprise (MBE®) by the Capital Region Minority Supplier Development Council (CRMSDC).
Litigation Support - Ms. Cheng serves as a Women's Initiative (WIN) Advocate and subject matter expert for CFP Board, contributing to the development of examination questions for the CFP® Certification Examination. She also volunteers for CFP Board Disciplinary and Ethics Commission (DEC) hearings. Services to attorneys representing plaintiff and defendant include financial due diligence, thorough reporting, depositions, and trial testimony as needed.
Areas of Litigation Expertise:
Financial Planning Issues
Social Security
Elder Financial Abuse

Financial Planner Standard of Care
Financial Planner Code of Ethics
Investor Rights
When selecting a financial advisor, people are often confronted with a seemingly simple yet undeniably important question: What is a fiduciary and why does it matter?
---
Did you hear of the case out of Wisconsin that involved a younger couple and their neighbor, a 92-year-old retired teacher who never married and had dementia? After befriending the woman, the couple took control of her home and nearly $2 million of her savings before they were eventually found out.
---
Putting the DOL's investor-protection rule into historical context sheds new light on what the future may hold for retirement savers.
---
My mom was one of thousands preyed upon by this nasty con. Here's what to watch out for and how to protect those you love.
---
When you approach your financial planner, a term that most of you might have heard from him/her would be "asset allocation." In this article, you will learn about asset allocation, the importance of asset allocation, different asset allocation strategies and the benefits of asset allocation in portfolio management.
---
Older American adults are at an increased risk of becoming a victim of financial fraud or exploitation and criminals don't want you to know it. An estimated $36 billion is lost to these con artists each year. They gain the trust of our loved ones and use it against them in ways that leave victims emotionally and financially devastated.
---
Iconic singer Aretha Franklin had it all: respect, talent, fame and fortune, but what she didn't have was a prepared estate. Reports indicate that the Queen of Soul didn't have a will or trust set up before her death from cancer in August. Now her fortune might be in limbo for her survivors.
---
Financial planners begin their initial client meetings with a discussion of money goals, attitudes, and risk tolerance. Why? Well, it's because all investors are not created equally. Open individuals crave adrenaline-spiking adventures, always looking for thrilling activities. Most of the time, they are curious about information and knowledge about financial planning and investment decisions. These individuals enjoy researching and finding out about finance topics of interest.
---
With the aging of the U.S. population, financial exploitation and abuse of seniors is a serious and growing problem. According to the FBI, scammers tend to target the aging population because they are more likely to have excellent credit and substantial savings.
---