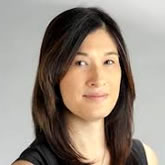 With the aging of the U.S. population, financial exploitation and abuse of seniors is a serious and growing problem. According to the FBI, scammers tend to target the aging population because they are more likely to have excellent credit and substantial savings.
A recent case in Georgia involved an adopted son of an 89-year-old retired Postal Service employee. The man stole money from his dad over a 4-year period while he was in and out of the hospital. The man forged checks in his father's name and deposited them to his bank account, taking $90,000. This also included money from a reverse mortgage on the father's home, which he eventually lost. The man used the stolen money to support his lavish lifestyle, including purchasing an expensive luxury car.
Another case in Wisconsin involved a couple who lived near a 92-year-old retired teacher who never married and had dementia. After befriending the woman, the couple took control of her home and nearly $2 million of her savings until they were eventually discovered.
Sadly, these victims of financial scams are not alone-about 1 in 10 Americans aged 60 and above have experienced some form of elder abuse. Some estimates range to as many as 5 million elders who are abused each year, according to the National Council on Aging. Individuals with disabilities are also at risk.
The U.S. Department of Justice estimates that $3 billion is stolen or defrauded from millions of elderly Americans every year. The aging population's vulnerability to elder abuse is worsened when a person is isolated and/or experiences mental issues such as dementia or Alzheimer's disease.
In addition to financial scams and theft, the abuse can be physical, sexual, emotional, or one of neglect.
Elder abuse can be recognized by the following signs:
Physical abuse-Unexplained broken bones, bruises, or burns.
Emotional abuse-The person becomes more withdrawn from daily activities, suffers from depression, or undergoes a change in alertness.
Financial-Suddenly missed bill payments; unexplained expenses, money withdrawals, or charges; or missing personal property.
Neglect-Poor hygiene, weight loss, bed sores, or poor living conditions.
Verbal or emotional abuse-Insults, demands, or other uses of power and control by others.
Laws That Protect Seniors
To combat the elder abuse problem, Congress passed into law the Elder Abuse Prevention and Prosecution Act in 2017. This bill establishes requirements for the Department of Justice (DOJ) for investigating and prosecuting elder abuse crimes and enforcing elder abuse laws. Specifically, DOJ must
Designate Elder Justice Coordinators in federal judicial districts and at DOJ,
Implement comprehensive training for Federal Bureau of Investigation agents, and
Establish a working group to provide policy advice.
In addition, the Executive Office for United States Attorneys must operate a resource group to assist prosecutors in pursuing elder abuse cases, and the Federal Trade Commission has been directed to designate an Elder Justice Coordinator within its Bureau of Consumer Protection. Also, DOJ must establish best practices for data collection on elder abuse and publish data on elder abuse cases and investigations. Finally, the Department of Health and Human Services (HHS) is required to have data published on elder abuse cases referred to adult protective services.
Another bill passed last year, the Senior Safe Act, extends immunity from liability to certain individuals who, in good faith and with reasonable care, disclose the suspected exploitation of a senior citizen to a regulatory or law enforcement agency (www.congress.gov). The immunity applies to employees of financial institutions who are trained in identifying and reporting suspected exploitation of senior citizens. Also, their employers are protected from liability for disclosures made by such employees.
This legislation gives insurance and financial advisors the opportunity to report suspected cases of financial fraud involving elderly clients to financial institutions, which could then pass the suspicions along to law enforcement.
There are ways to help a client protect themselves from financial exploitation. According to Finra.org, clients can add a trusted person to their account. When added, the client gives permission to the firm to contact the person listed if a firm suspects possible financial exploitation.
Brokerage firms are allowed to place a temporary hold for investors age 65 or older on disbursements of funds when there is suspected financial exploitation.
If a firm suspects fraud, it may place a hold on disbursements from a client's account for up to 15 business days. The firm does an investigation and attempts to notify the client and the client's trusted contact. Depending on what is discovered, the firm may refer the matter to an adult protective services or law enforcement agency.
The need to prevent, detect, and report financial fraud against elders is something people from all walks of life can support-from regulators and advisors to social workers and caregivers. The recent laws passed by Congress can go a long way toward holding abusers accountable for their actions and gives financial institutions the tools they need to discover abuse and take actions to counter it.
---
Marguerita M. Cheng, CFP®, CRPC®, RICP®, CDFATM, Chief Executive Officer at Blue Ocean Global Wealth, is a Certified Financial Planning Expert with 18 years of experience. Prior to co-founding Blue Ocean Global Wealth, she was a Financial Advisor at Ameriprise Financial and an Analyst and Editor at Towa Securities in Tokyo, Japan. Ms. Cheng serves as a Women's Initiative (WIN) Advocate and subject matter expert for CFP Board, contributing to the development of examination questions for the CFP® Certification Examination. In 2017, she was named the #3 Most Influential Financial Advisor in the Investopedia Top 100, a Woman to Watch by InvestmentNews, and a Top 100 Minority Business Enterprise (MBE®) by the Capital Region Minority Supplier Development Council (CRMSDC).

©Copyright - All Rights Reserved
DO NOT REPRODUCE WITHOUT WRITTEN PERMISSION BY AUTHOR.