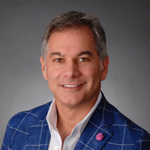 Arnold J. Weil, MD
has over 25 years of experience specializing in
Non-Surgical Orthopaedics and Pain Management
. He is a Diplomat of the American Board of Physical Medicine and Rehabilitation and Chief Executive Officer of Non-Surgical Orthopaedics, P.C., one of the premier orthopaedic practices in the metro Atlanta area.
Dr. Weil's practice focuses on conservative, non-surgical care of orthopaedic injuries, including the spine and extremities, with emphasis on spine rehabilitation, functional restoration, pain management, and ergonomic modifications. He treats patients with back and neck pain and a variety of other orthopaedic conditions. Focusing on acute and chronic conditions through an advanced Non-Surgical approach, Dr. Weil has become one of the leading experts on
Spine Care and Disability Management
.

frameborder="0" allowfullscreen="1">
Video: Non-Surgical Orthopaedics, P.C. | The Overview
Litigation Support
- Arnold Weil provides litigation support services to attorneys representing plaintiffs and defendants. He has maintained an unbiased reputation in the medical and legal community. Dr. Weil's experience includes over 300 depositions, medical-legal reviews, peer reviews, and trial appearances.
Areas of Expertise
:
Back, Neck, Spine Injuries
Disability Management
Pain Management
Physical Medicine
Workers' Compensation Injuries

Disc Herniation, Bulge, Rupture
Independent Medical Evaluations
Peer Review
Physical Rehabilitation
Sports Injuries
View Dr. Weil's Consulting Profile
.