PRESS RELEASE DETAIL 39
A Press Release is one of the most cost-effective tools there is. Build credibility by publicizing your company events, performances, and other newsworthy items. Contact Us to feature your Press Release.
Return to Press Releases List
1/11/2009 12:00:00 AM
Pharmaceutical Expert Donald H. Marks, M.D., Ph.D., to Speak on Topic of Medication-Induced Violence at Missouri Association of Criminal Defense Lawyers
---
Stockton, California (PRWEB) January 11, 2009 -- Experts.com is proud to announce that pharmaceutical expert Donald H. Marks, M.D., Ph.D., is speaking on the topic of Medication-Induced Violence at the Missouri Association of Criminal Defense Lawyers on January, 16, 2009, at Harrah's Hotel, North Kansas City, Missouri.
Dr. Marks has over 20 years of experience in Pharmaceutical Medicine and Adverse Effects. Dr. Marks will address the Missouri Association of Criminal Defense Lawyers in a seminar entitled "The Search for Reasonable Doubt: DNA, Computers, Fingerprints & other Sciences" on "The Role of Prescription Medications in Inciting People to Commit Violent Crimes." Topics of discussion will include:
Increased awareness of antidepressant medications to cause a paradoxical increase in depression, and in some cases, suicidal and homicide ideation;
Medications that may cause or worsen anxiety, agitation, irritability, aggression, hostility, emotional blunting and disinhibition; and
Medications which can induce or increase feelings that may lead to self-directed or outwardly directed violence, especially in a pre-disposed individual.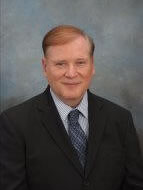 Dr. Marks recently co-authored an article entitled "Homicidal Ideation Causally Related to Therapeutic Medications" where he poses the following idea for discussion: "Recent years have seen increased concern about suicidality induced by prescription medications. Suicidality and violence are closely connected clinically and often occur in the same individual at the same or at different times. This known clinical phenomenon is reflected in the frequent use of the phrase 'violence toward self or others'." This article is published in Ethical Human Psychology and Psychiatry, Volume 10, Number 3, 2008.
Dr. Marks is the principal physician scientist of Extant Medical Legal Consulting and has a hospital-based internal medicine practice in Birmingham, Alabama. He was formerly the Associate Director of Clinical Research for a major international pharmaceutical company and Director of Clinical Research for an international vaccine manufacturer. Dr. Marks has been trained in the pharmaceutical industry in the areas of Clinical Research and Regulatory Affairs. As a consultant and expert witness for defense and plaintiff attorneys, he has participated in approximately 105 depositions and trials and has an excellent record against challenges. He offers unbiased evaluations of Adverse Events related to:
Drugs, Biologicals and Vaccines
Independent Medical Assessment of Causation, General and Specific
Assessment of Quality of FDA Documentation
Evaluation of Failure to Test and Failure to Warn
Standard of Care
Quality of Clinical Research Programs
Dr. Marks may be contacted at 1-603-372-4813.
ABOUT EXPERTS.COM
Established in 1994, Experts.com promotes its qualified Members to the legal, business and media communities. Our Experts include authors, consultants, engineers, physicians, nurses, professors, scientists, specialists, and many more professionals in over 1200 categories of expertise. Law firms, businesses, news reporters, insurance companies, judges, librarians, media producers, and countless other customers worldwide use Experts.com to retain the most knowledgeable Expert Witness or Consultant in simple and complex litigation, business consultations, new business development, research projects, breaking news or other media projects.
For more information, please visit us at Experts.com or Contact Us at 1-866-2-EXPERTS.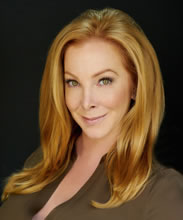 Dr. Kelly Harvey, MS, PT, DPT, TPS, CLCP, CFCE
CEO, Owner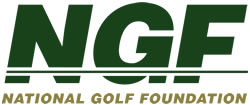 Richard Singer
Senior Director of Consulting Services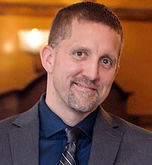 Ed Garbin, PhD, PE, DGE
President, Principal Engineer