PRESS RELEASE DETAIL 80
A Press Release is one of the most cost-effective tools there is. Build credibility by publicizing your company events, performances, and other newsworthy items. Contact Us to feature your Press Release.
Return to Press Releases List
9/16/2014 12:00:00 AM
Telecommunications and Software Expert Alon Konchitsky, PhD, Joins Experts.com
---
PRWEB

) September, 16, 2014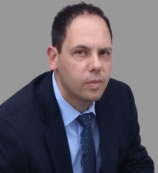 Now joining Experts.com, Alon Konchitsky, PhD, is an experienced telecommunications technology specialist currently providing IP consulting services in the areas of telecommunications and software / hardware technologies. He provides research, architecture, and system consultation for intellectual property and technology projects in wireless telecommunications, 3GPP cellular technologies, and computer architectures. As an expert witness, he has been responsible for dozens of non-infringement and invalidity reports and given testimony dozens of times, with experience testifying at trials as well as in depositions.
Dr. Konchitsky was the architect and founder of Noise Free Wireless and previously held positions at private and publicly traded companies such as Nokia (NOK) and INTEL (INTC) – DSPC (DSP). He also conducted research affiliated with Stanford University's Electrical Engineering Department on Discrete Time Processing. Dr. Konchitsky worked at IP Valuations, where he conducted due diligence, patent valuations, and preparation for patent litigation. Throughout his career he has served on the 3GPP LTE/WCDMA committee, and has consulted top financial institutes such as Silver Lake or Morgan Stanly and leading law firms such as Fish and Richardson, Simpson Tacher and Foley Lardner.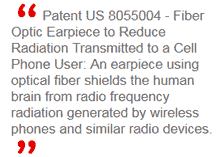 Dr. Konchitsky's products are currently in world-leading voice telecommunications devices, including voice gateways, routers, voice mail systems, and cell phones. He is an inventor of more than 30 patents and applications. Dr. Konchitsky has lectured and delivered presentations on technical and business aspects of mobile phone telecommunications and computer architecture.
Dr. Konchitsky's Ph.D. research focused on high-frequency transmitters, involving semi-conductor physics, wireless systems design, and wireless communications analysis. He continued working on a multi-band, multi-mode RF transmitter as a post-graduate program at the University of California San Diego and later his research at Stanford described above.
Dr. Konchitsky is one of Experts.com's world-class expert witnesses and consultants. His engagements relate to telecommunication and hardware and software technologies, intellectual property, product development, corporate expansion, and technology and research.
Dr. Konchitsky has lectured on technical and business fields about mobile phone telecommunications and computer architectures. He has delivered seminars to potential clients, research and business institutes, and students around the nation.
MORE ABOUT DR. ALON KONCHITSKY
View Dr. Alon Konchitsky's Expert Witness Profile
Visit Dr. Konchitsky's website: http://www.IP-Consult.net
ABOUT EXPERTS.COM - KNOWLEDGE CONNECTED!TM Since 1994, Experts.com has offered expert witnesses and consultants worldwide an effective platform to promote their services and expertise to legal professionals, the media and business clients worldwide. Experts.com does not broker the engagement between its clients and members and does not mark up its members' fees. Clients may search over 1300 expert witness areas of expertise or have Experts.com's knowledgeable staff complete the search for no added cost. 1-866-2-EXPERTS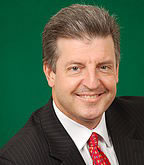 Frank Carr
Financial Services Consultant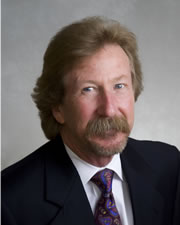 Charles Trudrung Taylor
Attorney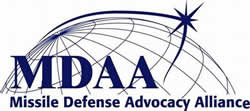 Riki Ellison
Founder & Chairman