PRESS RELEASE DETAIL 81
A Press Release is one of the most cost-effective tools there is. Build credibility by publicizing your company events, performances, and other newsworthy items. Contact Us to feature your Press Release.
Return to Press Releases List
9/10/2014 12:00:00 AM
Dr. Richard Buch Performs 1st Surgery in U.S. to Save a Patient's Severely Infected Limb
---
PR.Com) September 10, 2014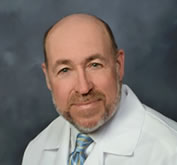 Dr. Richard Buch orthopedic surgeon at The Dallas Limb Restoration Center performed the first total humerus replacement in the United States using Implantcast's MUTARS. This involved replacing the entire arm from the elbow to shoulder. Implantcast is utilized in Europe but has not yet been cleared for use here in the United States. Dr. Buch and his team work with the FDA to have these implants cleared for patients on a case by case basis. Dr. Buch, who specializes in complex orthopedic procedures, is the first and only surgeon who has been approved to use MUTARS in the United States.
This patient had a severe infection in his right arm and completely lost mobility, due to damage from infection. This patient had seven prior surgeries before being referred to our center and an amputation was recommended. Dr. Buch stated "I wanted to try and save this man's arm, as the arm is the most difficult limb to lose." Dr. Buch worked to get his chronic infection stabilized while working with the FDA for nearly four months to gain approval for this patient. The surgery was a success and the patient not only avoided amputation, but already has functional use of his arm.
About Richard Buch, M.D. & The Dallas Limb Restoration Center
With over 25 years of experience Dr. Buch is an infected joint expert. He has given numerous lectures about complex joint infections all over the world. Dr. Buch works closely with a multi disciplinary team to salvage the worst infections imaginable. Many patients are referred to him as failed attempts by other physicians to save a joint infection, these are the most compromised and complex infections. Orthopedic publications show many of these infections end in amputation but a high percentage are able to be saved at The Dallas Limb Restoration Center.
The Dallas Limb Restoration Center specializes in chronic joint infections, joint replacements, and complex orthopedic surgeries. For over 25 years they have treated thousands of complex infections with the highest levels of saving patients' infected joints in the Dallas-Fort Worth area. They treat patients from all over the country and are a major referral center for these problems.
Contact Information
The Dallas Limb Restoration Center
Adam Barb
469-443-0926
Contact: dallaslimbrestoration.com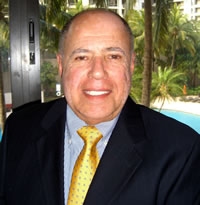 Andrew Allocco, PE
Construction Consultant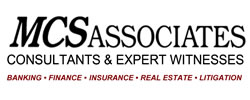 Norman Katz
Managing Partner