Healthways Services
offers a wide variety of
Health and Human Service
programs designed to help individuals and companies achieve unparalleled professional success. Through Project S.T.O.P. (Self Taking On Prevention), we educate and encourage our clients as they work toward self-sufficiency. The S.T.O.P program is made up of many unique services which is design to provide assistance to families and individuals facing serious obstacles that affect their ability to live happy and successful lives while reaching their full potential.
Services Include
:
Anger Management
Anti-Theft Intervention Education
Assistive Technology Evaluations
Catastrophic Case Evaluation
Health Education & Disease
Domestic Violence Education
Drug / Alcohol Abuse
Earning Capacity Evaluation
Life Care Planning

Medical Bill Review
Medical Direct-Hire Solutions
Social Security Disability Claims
Ticket-to-Work
Veteran's Disability Benefits
Vocational Services
Work Incentive Planning
Worker's Compensation Claims
Litigation Support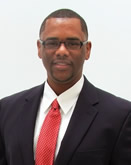 Principal,
Christopher A. Lowery
, is a qualified health and human service professional who serves as a
Health and Rehabilitation Consultant
. Having worked in the medical, vocational, and rehabilitation industry since 2002, he is committed to providing quality representation and assistance to meet the needs of every client.
Background Experience
- Dr. Lowery served as the Managing Director and Senior Healthcare Recruiter for Outsource Personnel in Houston, TX. Prior to that, he served as a personal injury legal assistant, document review paralegal, and medical claims analyst. This experience is joined with his education in Counseling, Human and Health Services Administration, and Health Science in Global Health, which makes him particularly qualified to serve in the rehabilitation industry.
View Christopher Lowery's Expert Witness Profile
.