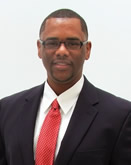 Christopher A. Lowery
is a qualified health and human service professional who serves as a
Health and Rehabilitation
Consultant. Having worked in the medical, vocational, and rehabilitation industry since 2002, he is committed to providing quality representation and assistance to meet the needs of every client.
Background Experience
- Dr. Lowery served as the Managing Director and Senior Healthcare Recruiter for Outsource Personnel in Houston, TX. Prior to that, he served as a personal injury legal assistant, document review paralegal, and medical claims analyst. This experience, coupled with his education in Human and Health Services Administration and Health Sciences make him particularly qualified to provide expert testimony.
Litigation Support
- Christopher Lowery provides expert witness services to Attorneys, litigants and the courts for Plaintiff and Defense cases. He is available to evaluate clients to assist with
Employment Capability, Earnings Capacity, Rehabilitation, Consulting, Evaluations, Life Care Planning, Disability Claims, Assistive Technology, and Health Education
as a result of a health impairment. Please see below or website for more expertise areas.
Areas of Expertise
:
Vocational Rehabilitation
Life Care Planning
Social Security Disability Insurance (SSDI)
Social Security Income (SSI)
Personal Injury
Medical Malpractice / Medical Negligence
Counseling

Family Law / Domestic Relations
Worker's Compensation
Veteran's Benefits
Labor and Employment Discrimination
Jones Act / Longshoreman Cases
Matrimonial / Divorce Matters
Health Education
View Christopher Lowery's Consulting Profile
.