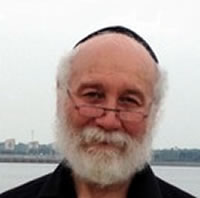 Leighton Spadone
, President of DAAS Inc., has over 50 years of
Tire Technology and Applied Statistics
experience. He trains and consults tire companies on Tire Design, Tire Materials and Compound Formulations, Tire Curing, rubber processing, quality control, tire, compound, and materials testing.
Mr. Spadone was employed by Goodyear Tire & Rubber Co in International Technical Service and Domestic Tire Development for over 43 years and by Eurotire Inc for 6 years as the Chief Technical Officer. he is an experienced Materials Product Developer for Radial Light Truck Tires, Radial Medium Truck Tires, Farm Tires, and Off-Road Radial Earthmover Tires.
Mr. Spadone has authored numerous tire technology conference papers for the ACS Rubber Division, ITEC, and JMP Discovery including Truck & Passenger Tire Testing, Treadwear prediction, Rubber Mixing, and Earthmover TMPH. Articles have been published in
Rubber and Plastics News
and
The Quality Digest
. He has specialized training in Statistics, 6-Sigma, Technical Management, and SAS & JMP statistics and programming.
Regression Model to Predict Tire Performance: Paired Design Experiment
Litigation Support
- Leighton Spadone provides expert witness services for attorneys representing both plaintiff and defendant. He uses engineering experience and data supported statistical approaches to support expert witness testimonies, problem solving, and troubleshooting.
Areas of Expertise
:
Tire Development
Tire Materials Testing
Tire Performance
Tire Failure Analysis
Tire Formulations
Tire Design
Rubber Processing
Tire Manufacturing

Tire Vulcanization
Giant Earthmover Tires
Farm Tires
Truck Tires
Passenger Tires
Tire Retreading
Mining Tire Operations
Tire Defects
View Leighton Spadone's Consulting Profile
.
A mine site's two largest operational costs are vehicle fuel and tires. Tire longevity is improved by limiting tire temperatures to the manufactures guidelines by limiting the tire's combination of speed, load, and inflation.
---
This is a personal injury case in which a car windshield was smashed and the driver injured by a tire that "came off" a truck that the car was following on a high-speed interstate highway. The car driver was hospitalized and the car towed. The truck had one of its rear tires replaced and then departed the scene of the accident.
---
A London based arbitration process for breach of a contract to purchase tires brought by an International Earthmover Tire Manufacturer, plaintiff, against an International Mining Company, defendant. The Mining Company contractually agreed to order a specified number of tires or to pay 40% of the agreed selling price for any tires not ordered. This is referred to as a "Take or Pay" arrangement. The tire manufacturer contracted to produce tires that met the Tire and Rim Association OTR Handbook standards. The manufacturer did not guarantee tire performance, in terms of any performance measure.
---