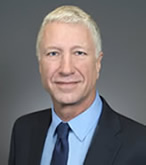 Jeffery Cissell, PE
is a
Licensed Professional Engineer
and Haag Certified
Roofing Expert
. He has performed over 5,000 investigations over his 30 year career following scientific guidelines to ensure objective determinations.
With a background in
Civil and Environmental Engineering
and
Construction Technology
, he offers Forensic Investigations and Engineering services to law firms and insurance companies. Mr. Cissell's investigations include first party property losses, premise liability, construction defects, fire origin and cause, roofing failures, structure collapses, and environmental losses. Determining why it happened and the extent of loss is the primary scope of his investigations.
Litigation Support
- Mr. Cissell offers Liability Expert witness support, performing initial case evaluations to assess potentially responsible parties and assist attorneys in preparing for trial and depositions. His services are also available for peer review issues.
Areas of Expertise
:
Engineering: Forensic, Civil, Environmental, Mechanical, Structural
Mold and Fungal Origin and Cause
Premise Liability, Slip, Trip and Fall; Human Factors
Building Code and Life Safety Code Defects
Construction Defects
Construction Accident and Safety Investigations
Roofing Systems, Failure Analysis, and Consulting
Accident investigations: Bicycle and Motorcycle
View Cissell Investigative Engineering's Consulting Profile
.