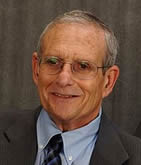 Burton Singerman, MD
, is a nationally respected Psychiatric Expert Witness who established Burton Singerman, MD, LLC to ensure that
Mental Health cases are accurately diagnosed
and that professional standards of psychiatric care are upheld in all clinical settings.HJe also evaluates personal injury, workmen's compensation as well as mental health malpractice
Dr. Singerman has served as the head of three successful academic departments of psychiatry. He attended Harvard Medical School and completed his psychiatric residency at Johns Hopkins Hospital. He was the recipient of a three-year post-doctoral research award from the National Institute of Mental Health to conduct specialized research at Washington University Medical School. He was also honored to receive the Exceptional Psychiatrist of the Year Award from the National Alliance on Mental Illness.
Litigation Support
- Dr. Singerman has been asked to serve as a psychiatric expert witness for cases involving
Mental Health Malpractice and Disability
. His services are available to attorneys for both defendants and plaintiffs. As an expert witness, Dr. Singerman efficiently evaluates each case to determine whether psychiatric diagnoses are accurate and whether provided care meets professional standards. He then documents his findings and makes recommendations to the legal team or professional entities involved.
Dr. Singerman's services have been of benefit to lawyers handling disability and malpractice clients, health centers and corporations under lawsuit for negligence, and psychiatrists facing malpractice suits. He also works with plaintiffs and defendants in litigation related to workplace injuries.
Dr. Singerman's experience in disability and malpractice litigation includes all areas of psychiatric diagnosis, including expertise in the following care-related issues:
Negligent psychiatric care in acute medical or psychiatric facilities and in correctional facilities
Misdiagnosis of symptoms caused by underlying medical illness, medication-induced reactions, or military or civilian post-traumatic stress disorder
Negligent care related to physician impairment
Quality-of-care issues in nursing homes and long-term care facilities
Defamatory accusations arising from implantation of false memories during treatment
Mental health care deficiencies leading to preventable suicides
Improper care due to incorrect psychiatric diagnosis
Psychiatric sequelae of physical abuse, sexual abuse, or rape
An ever-increasing number of plaintiffs are claiming post-traumatic stress disorder. Why such a sudden, marked increase in litigation of this form? Post-traumatic stress disorder (PTSD) was first described in the sixth century B.C. The symptoms associated with the illness have not changed, though the name of the condition itself has, naturally, changed. In World War I the disorder was labeled "shell shock," linking the condition to the close lines between battling armies and the continuous firing of munitions. In World War II, the condition came to be called "combat neurosis." The term "post-traumatic stress disorder" entered the psychiatric nomenclature with the 1980 publication of the Diagnostic and Statistical Manual of Mental Disorders, 3rd Edition.
---