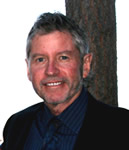 James H. Nelson, PE
is a
Hydrologist and Civil Engineer
with over 35 years of emphasized experience in the water resources field. Since beginning his professional practice in 1975, Mr. Nelson has completed or supervised the completion of over 2,500 relevant projects in the field of
Water Resources
.
Prior to founding Storm Water Consulting, Inc., Mr. Nelson was a member of a large multi-disciplinary consulting firm for 27 years, functioning in a variety of roles, including Chief Hydrologist, Water Resources Manager, Principal, Branch Manager and Vice President. He is a Registered Civil Engineer in the States of California, Arizona, Nevada, and Hawaii.
Mr. Nelson has provided expert witness services in over 20 lawsuits involving
Storm Drainage and Flooding
, representing plaintiffs and defendants about equally.
Areas of Expertise
:
Storm Drainage Master Plans
Floodplain Mapping
Regulatory Requirements for Flood Hazard Areas
Drainage Designs for Streets and Highways
Joint-use Flood Control / Recreation and Environmental Enhancement Projects

Hydrologic and Hydraulic Studies
Environmental Impact Reports
Floodplain Assessments
Storm Drainage Impact Fee Analyses
Flood Control Studies / Designs
Selected Litigation Support Cases
Heidrick/Schultz v. City of Davis - Increased and recurring flooding of agricultural properties downstream of a recently-constructed, large residential development project and accompanying storm drainage facilities, Yolo County, California. Hydrology consultation and expert witness
P&S Metals v. Whitton Corporation, et. Al. - Flooding caused by a downstream landowner's construction of a CMU wall across the floodway for the North Branch Tropicana Wash, Las Vegas, Nevada. Hydrology consultation and expert witness
Moniz v. State of Hawaii - Intensified flooding and destruction of a residence in Waianae, Hawaii caused by upslope grading in State lands. Hydrology consultation and preparation of initial evaluation report
Maricopa County v. Allied Concrete. Sand and gravel operation along Agua Fria River near Indian School Road, Phoenix, Arizona. Hydrology consultation and expert witness
View James Nelson's Consulting Profile
.