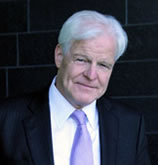 When joint problems escalate to the point of needing special treatment, it is time to research orthopedic surgeons. As you consider your treatment options, it is important to choose an orthopedic surgeon who can accurately meet your needs. To ensure that you make the best choice, identify your needs, do your research, and ask the right questions.
Identify Your Needs
Before you seek out a surgeon to help you, identify and become completely clear on what your needs are for orthopedic treatment. Determine your goals: are you seeking relief from everyday pain or are you hoping to be able to engage in strenuous physical activities? Decide whether you are interested in a specific technique or procedure or whether you are interested in participating in a clinical trial or innovative treatments. Bear in mind that orthopedic surgeons located in larger cities may be more likely to have the experience, equipment, and medical staff to perform certain specialized procedures. You should also consider your logistical and financial needs, such as what your insurance plan will cover and if there are any restrictions in your choice of physician, surgical facility, or rehabilitation center. Identify any other limitations that could affect your decision, including your travel radius and transportation resources. These factors could affect not only your treatment itself but the lengthy recovery period as well.
Do Your Research
To find the best surgeon for your needs, do your research. Be informed about all the treatment options for your needs. You will quickly learn that even within the field of orthopedic surgery, not every surgeon performs the same treatments. Most surgeons specialize in a few specific areas, and you will want to select a surgeon within your travel radius who specializes in what you need. Most will have detailed information regarding their expertise, specializations, credentials, training, and experience on their websites or at their offices.
Ask the Right Questions
Once you've narrowed down your pool of potential orthopedic surgeons, ask each of them the following questions:
Do you perform my desired treatment?
What would be your recommended treatment for my condition and why?
How often do you perform this particular treatment? How many times have you performed this treatment in the past year?
Do you prefer to practice innovative techniques or traditional time-proven procedures? What are your reasons for doing so?
What is your complication rate?
What will my follow-up care include?
How will your medical team help me before and after my procedure?
You should also ask any other questions that come to mind. As the surgeon answers all your questions, determine how you feel about the responses. If you feel comfortable working with this surgeon, your communication is strong, and the surgeon will be able to help you in the ways that you need, you can feel confident moving forward with that orthopedic surgeon.
---
C. Thomas Vangsness Jr., MD, is a board certified Orthopedic Surgeon, Chief of Sports Medicine at USC, and a tenured Professor of Orthopedic Surgery at the Keck School of Medicine at USC. Dr. Vangsness specializes in the conservative and operative treatment of Sports Injuries and is recognized as a leader in the field of Sports Medicine. As an expert witness, he has presented 30 depositions and issued numerous expert opinions. He has experience in a wide range of cases including workman's compensation, personal injury, and medical malpractice.

©Copyright - All Rights Reserved
DO NOT REPRODUCE WITHOUT WRITTEN PERMISSION BY AUTHOR.