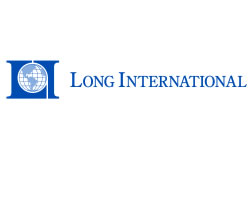 1. Introduction
A component of a construction claim often relates to the cost, quantity, and quality of the materials that the contractor installed on a project. The contractor frequently purchases these materials and agrees to install the quantities of materials on a unit price basis, i.e., a unit price that includes both the cost of the materials and the cost to install them. The parties may contemplate some minor variations in such quantities from the contract estimate, especially if the engineering documents are not issued "Approved for Construction (AFC)." Even when AFC drawings are issued prior to establishing the contract price, changes may occur which may cause deviations from the approved design which could significantly increase or decrease the required quantities to be installed and the contractor's costs.
Unit price contracts are often used to shorten the overall duration of a project because a detailed design from which final quantity takeoffs can be performed is not necessary to enable a contractor and owner to agree on a contract to perform the construction work. Thus, field construction work can start earlier than would otherwise be required in a traditional engineering, procurement, construction (EPC) contract or design-build contract, where a more precise measure of quantities is necessary to obtain a lump-sum or fixed-price bid from a contractor. Under a unit price contract, a contractor typically buys material, adds a mark-up for overhead and profit, and agrees to perform the work for this unit price. Of prime importance to the contractor is whether its unit prices are sufficient to cover its overhead and other costs if the number of units significantly changes from the estimated quantities used to prepare its bid. If the owner's estimated quantities are higher than the quantities that are actually required, the contractor may have a claim for unrecovered overhead costs and profit.
An owner, often in an effort to realize cost savings as a result of value engineering, may change the design, reduce the quantities specification, and request a credit from the contractor. However, the contractor might not pass on the full savings it achieved from the owner's change, potentially causing a dispute with the owner who is expecting a larger credit.
Contractors also take risks with unit price contracts. The contractor may tactically apply its overhead and profit percentages in an unbalanced manner to items for which it expects large quantity increases as the design matures, thus receiving an additional layer of profit. As stated by one court:
Such a bid, it is explained, is one in which the contractor allocates a disproportionate share of indirect costs and anticipated profit to the unit prices bid for those items on which he anticipates an overrun; the object being to reap over generous profits should the anticipated overruns materialize
Such practices could backfire if the quantities of "over-priced" items do not materially increase or, even worse, decrease as a result of value engineering, thus reducing the contractor's recovery of overhead and profit.
2. VARIATION IN QUANTITY CLAUSES
---
Long International provides expert claims analysis, dispute resolution, and project management services to the Process Plant Engineering and Construction industry worldwide. Our primary focus is on petroleum refining, petrochemical, chemical, oil and gas production, mining/mineral processing, power, cogeneration, and other process plant and industrial projects. We also have extensive experience in hospital, commercial and industrial building, pipeline, wastewater, highway and transit, heavy civil, microchip manufacturing, and airport projects.

©Copyright - All Rights Reserved
DO NOT REPRODUCE WITHOUT WRITTEN PERMISSION BY AUTHOR.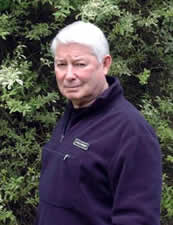 5/2/2010· Construction
Know The Background Of Your Attorney
By: Jerrold Sullivan
An attorney called me on a water damage case for a downtown historic building in San Francisco. His client had been damaged by water in her retail, wholesale, and storage area in this 1920 three story brick building on which seismic updates had started. His client was being sued for not paying rent on two floors
;