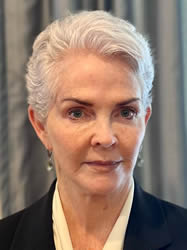 Introduction
"All children can learn," is a catchphrase currently making the rounds in education circles, particularly in staff development activities (Pankratz & Petroski, 2003). De facto learning theory challenges the underlying assumptions of this phrase by examining how it is that learning in schools takes place. Using theoretical foundations of Dewey, Maslow, and Vygotsky, this essay will explore the fact that all children are, in fact, learning all the time, regardless of the actions of teachers, the content of the curriculum, or educational policy and practice.
"All children can learn" suggests that some children may have not learned. This is not possible, as humans are learning creatures. Educators who believe that this phrase can unlock the key to school success have confused learning with instruction. It also ignores the dichotomy between learning that takes place from a formal "lesson" with the continuous learning that takes place as a result of both formal and informal communication. A more accurate phrase is "All children do learn." Children are learning every minute they are in school. They just don't always learn what's in the lesson plan.
Student mobility--the changing of schools at times other than those planned in the academic program--is used in this essay as an example of an educational problem that can be productively examined by using this new theory.
Student mobility
In most urban American public schools, students are enrolled and withdrawn frequently, with some students changing schools six or more times a year. This problem is known as school or student mobility, and there is evidence that high rates of mobility contribute to lower attendance and achievement (Kerbow, 1996). Mobile students are sometimes defined as those who make three or more school changes in grades K-12. Conversely, stability refers to the continuous enrollment of students. Stability of staff and students is an essential ingredient in building a positive learning environment in which curriculum delivery and child development can proceed uninterrupted. While not every stable school is a good school, it may be difficult to find a high mobility urban school that is effective. Many researchers and practitioners believe that school mobility undercuts school-improvement efforts by taking away the continuity of instruction and human relationships (Kirkpatrick & Lash, 1990).
de facto and de jure
---
Virginia Rhodes, EdD has an extensive background in Urban Public Schooling. She has over 35 years of experience in School Policy, Strategic Planning, Organizational Development, Administrative, Supervisory, Evaluation and Instruction in K-12 settings.

©Copyright - All Rights Reserved
DO NOT REPRODUCE WITHOUT WRITTEN PERMISSION BY AUTHOR.