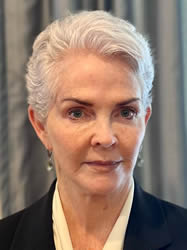 Critical to a dynamic STEM school is a high level of instructional rigor. While this is true in all STEM schools, it is a particular challenge in those programs that serve populations inexperienced with high levels of rigor in their previous coursework.
At Hughes High School in Cincinnati, STEM is non-selective and receives freshmen from 49 different feeder schools. These sending schools differ widely in levels of academic rigor, behavioral expectations, and learning climate. Those learning environments vary from minimal worksheet, passive climates where silence and isolation is the norm to the rich, experiential and student-directed learning projects of Montessori. Homework norms may be none to several hours a night.
Hughes' ambitious STEM program calls for levels of rigor in all core subjects areas as well as the development of technological skills. 86% of the students who attend live in poverty, 84% are African-American, and many have been to schools where low expectations are the norms; they have largely been unexposed to rigorous study. Overlapping with that history are large proportions of students who have experienced instability in housing, family economics and family itself. The group contains many children in foster care, kids who are homeless, and those who have experienced trauma, including some with multiple, ongoing cases of trauma.
How can such a school successfully introduce and establish high levels of academic rigor? The answer for Hughes came by establishing an SEL program that runs parallel to the academic program, and is considered critical to the acceptance and embracing of rigor by students. It is designed to develop and empower students to drive their education and their futures forward, and to bring forth leadership in every student, as opposed to identifying those few with obvious leadership skills.
Ability to tolerate embrace, and see rigor as a positive thing
I can't do hard work, doug's example: kid: this is to hard
Petersons on line longer reading selections, kids won't scroll down, read only 1st paragraph.
---
Virginia Rhodes, EdD has an extensive background in Urban Public Schooling. She has over 35 years of experience in School Policy, Strategic Planning, Organizational Development, Administrative, Supervisory, Evaluation and Instruction in K-12 settings.

©Copyright - All Rights Reserved
DO NOT REPRODUCE WITHOUT WRITTEN PERMISSION BY AUTHOR.