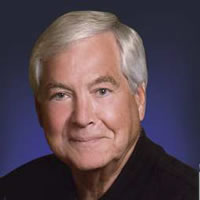 Case Issue and Facts:
The diesel engine industry that manufacturers engines for medium and heavy duty trucks, had to develop new technology for 2004, 2007 and 2010 to meet EPA exhaust emission standards. The new technology for 2004 was cooled exhaust gas recirculation (EGR), for 2007 they added a diesel particulate filter (DPF), and for 2010 they added selective catalytic reduction (SCR). Each technology was complicated with many new parts and systems with little time to do proper reliability testing and durability testing. The trucks/engines, in the customer use, with these systems experienced an excessive number of failures, warranty claims, increased downtime and poorer fuel economy.
Analysis:
I have been involved with several lawsuits, brought by owner operators, private companies and trucking fleets who have experienced these failures. My approach for analysis is to use warranty data or repair orders and tabulate these by component, date and miles. I then determine the failure rate by months and miles. I then normalize the failure rate to 250,000 miles and 24 months and compare these failure rates to published industry acceptable rates.
Conclusions:
If the failure rates are excessive, I opine that the engines, systems or components were defective in design, engineering, material and workmanship. I have been successful in defending my opinions in several depositions and one jury trial. The companies building these engines are Ford Motor Company, General Motors, Cummins Engine Company, Caterpillar, Volvo, Navistar, Detroit Diesel and others. The truck manufacturers are Ford, GM, Chrysler, Volvo, Mack, Freightliner, Kenworth, Peterbilt, International, Western Star and others.
---
David F. Merrion is the retired Executive Vice President for Engineering, Detroit Diesel Corporation, now a subsidary of Daimler Trucks North America. He is an Expert Witness regarding Diesel Engines, Diesel Emissions, and Diesel Engine Components such as fuel injection systems, turbochargers, and diesel emission after-treatment systems.


©Copyright - All Rights Reserved

DO NOT REPRODUCE WITHOUT WRITTEN PERMISSION BY AUTHOR.

;

;