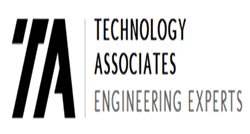 Biomechanics is the application of mechanics to the interaction of biological systems with their external environment. When investigating an accident, biomechanical analysis can be used to reconstruct a victim's motion and relate it to his injuries. This can be applied in such diverse cases as determining the post-impact motion of occupants involved in an automobile accident, or calculating the impact force of an elevator door closing on a person's knee. A biomechanical analysis may be accomplished with simplified "stick figure" models or complex 3D computer simulation techniques.
Expertise

Questions Answered

We have extensive experience in many aspects of biomechanics including:

Head-form/windshield impact testing
Head (HIC) and other Injury Criteria
Computer simulations
Body size & reach analysis
Extensive Biomechanical Library

Case Examples

Fall from Swing:
A child was swinging on a plastic swing seat when he fell off and suffered a severe head injury. The defense claimed that he must have been standing or otherwise misusing the swing when the accident occurred. We used a biomechanical simulation to demonstrate that the low coefficient of friction (COF) between the swing seat and the child's shorts could have resulted in the fall he described and that an alternate seat design with a higher COF would have prevented the accident.
---
Dr. Irving Ojalvo is Chairman of Technology Associates (www.technology-assoc.com), a forensic engineering firm with offices in New York City and Connecticut. The firm's technical personnel, all of whom have advanced degrees, perform accident reconstruction involving issues of biomechanics, mechanical, traffic, and human factors engineering.
©Copyright - All Rights Reserved
DO NOT REPRODUCE WITHOUT WRITTEN PERMISSION BY AUTHOR.