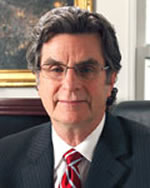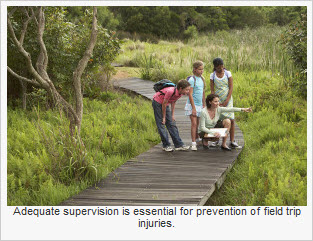 For schools, summer camps, and day care centers, one of the key functions of student supervision is to identify dangerous conditions and then either stop the activity or warn of the danger. The supervisor must take appropriate action for the protection of the children. Duty to warn contemplates both having knowledge of danger (actual or constructive notice) and having time to communicate it. Field trip injuries are very common and there is an equal duty to protect when children are off campus but still under school supervision, such as when children are on a school-sponsored trip. Excursions off school property present special challenges. Careful planning ahead of the trip, knowing about potential safety hazards, and creating a plan to avoid or mitigate them can help to protect a child from field trip injuries and a school from liability lawsuits.
The best defense against a claim of negligence is that has one or more of the four elements of negligence has not been proven: that a duty was not owed the injured, that reasonable care was exercised in performance of the act, that the act was not the proximate cause of the injury, or that there was no injury to the plaintiff. There will be times that the school will have done everything appropriate but a child still is injured. If the school can show that it exercised reasonable care, it will go a long way toward protecting the school from a lawsuit.
Adequate Planning is Essential to Minimizing Risk of Field Trip Injuries
Being alert to potentially dangerous conditions at an offsite activity starts long before the activity itself. If a trip is planned for a picnic at a local park, for instance, the teacher or administrator should visit the park ahead of time to learn the layout and identify potential dangers on the property that may lead to field trip injuries. Are there any streams a child can fall into? Are there rough trails with loose rocks and tree trunks that can cause a child to trip? Is there a highway nearby that poses a risk to a child who wanders off from the group?
Informing the chaperones and children of the terrain, the hazards, and the safety rules ahead of time is most important. In providing written rules for the children, parents, and chaperones, a school articulates its policy and the behavior it expects from adult and child participants in order to protect students from field trip injuries. Through this type of planning and communication, the school creates a foundation for protecting it from liability should something go wrong.
It also is important to ensure that there are enough adults to provide adequate supervision at the event. In thinking about how many adults are needed, consider how many children will attend, their ages, and whether they have any disabilities or behavioral issues requiring special attention. A higher duty of care exists for a student with a disability or when a child's Individual Education Program (IEP) requires specific attention to details to keep the student safe. If a student requires a one-on-one aide at school for additional supervision, the same requirement extends for fieldtrips and other activities to minimize risk of field trip injuries.
Negligent Supervision of Students on School Field Trips
One of the cardinal rules of supervision on school field trips is to ensure that children do not leave sight of chaperones. The question of liability for injuries when children leave adult supervision without permission presents two factors. First, was there negligence in supervision on site that permitted the child to leave? If so, then that breach of duty would be the proximate cause of the injury. Second, was that type of injury foreseeable? If so, then failure to supervise a child in a way that could have prevented the injury would be negligence. For the school to be held open to liability, there must be proof that lack of supervision or that negligent supervision was a proximate cause of the accident.
Individuals who perform supervisory functions must conduct themselves as a reasonable person would under similar circumstances. Inappropriate behavior on the part of the supervisor may lead not only to a negligence suit in the case of student field trip injuries or death, but also to disciplinary action against the supervisor. As an example, in a Missouri case, two coaches took six high school boys and four female cheerleaders to a meet, where they stayed overnight. Evidence indicated that the coaches left the students unsupervised and the coaches attended a party and drank alcoholic beverages, and had allowed male and female students to sleep in the same rooms. The coaches were found to have engaged in inappropriate conduct when they abandoned the students and went partying and drinking. The court found that this behavior rendered them unfit to teach or supervise students.
Special attention must be given to the planning of off-campus trips with young children. In one such case, a kindergarten teacher planned a "safety day" class trip to a city-owned parking lot. The teacher planned this event in the same way she had for years, following board of education policies and seeking parent volunteers. Parents and children met at the school and rode with the teacher on a bus to the event. Just before arrival at the event, the teacher addressed the chaperones and said, "Please keep an eye on the children. We don't want anyone to get lost." What she did not do - and this turned out to be the proximate cause of a student's death - was to assign specific students to each volunteer in order to prevent the risk of student field trip injuries.
At the event, the fire company brought a fire truck, the rescue squad brought an ambulance, and the police department set up "roads" with stop signs and walkways for children to practice safe street crossing. The police brought several electric golf carts to use as "cars" to make the scene as realistic as possible. After police officers finished conducting their demonstration of safe street crossing, three children climbed onto a golf cart, one hanging onto the front of the cart. An officer had left the cart idling, key still in the ignition. The cart drove straight ahead into the ambulance, crushing and instantly killing the child hanging on the front. Because several entities were involved in the event - the school, teacher, principal, volunteer chaperones, the police and fire departments, the EMT staff, and the municipal government that provided the parking lot, assignment of liability would likely be shared. The school, however, through the teacher who organized the event, was ultimately responsible for acting within the professional standard of care for supervision of children. Had chaperones been directed to supervise specific students at all times, it is likely that when the students climbed onto the golf cart, their chaperones would have stopped them.
Cases involving class trips can become quite complex when several agencies are involved. In a drowning case, a school had selected students to attend a leadership training program off campus. The school rented a nearby YMCA campsite that had several buildings suitable for overnight guests. There was also a third agency, the company providing the training program.
In this case, several students left the dormitory in the middle of the night, went to a nearby riverbank and took several boats into the river, even though signs strictly prohibited anyone from going into the water. When several students drowned, each of the three entities and many individuals became defendants. Sorting out supervisory responsibilities between the school, the training agency and the YMCA, assessing the capacity of the students to watch out for their own safety, and many additional elements became important when determining foreseeability, responsibility for supervision, proximate cause, and liability. In this case, proximate causation was determined through an assessment of whether the students' misconduct would likely have been prevented had the duty to supervise been discharged.
Contributory Negligence for Student Field Trip Injuries
Questions of liability may arise from any number of unforeseen situations. Who bears the burden of liability when a student on a daytrip rents a bicycle, fails to wear a helmet, and sustains a head injury when he runs into a tree? What is the school's liability if a child runs ahead of her group onto a highway, only to be seriously injured by a passing car? When a child's own actions contribute in whole or part to wrongful death or serious injury, such circumstances can be a defense in certain situations.
As a court stated, a determination of contributory negligence involves several considerations:
Characteristics of the child (e.g., age, intelligence, experience, knowledge, or physical condition) that would influence her ability to detect dangerous conditions or appreciate the danger of a hazard observed
Physical facts, i.e., the extent to which the hazard is noticeable and the degree of alertness required to avoid such a hazard
The environment, be it the physical activities of the individual who was injured or killed or the movement, sound, or placement of other persons and objects in the setting.
For example, in the river drowning case described earlier, the question of contributory negligence was raised because the students who drowned were 17 and 18 years old, were determined to be intelligent because they had been selected for leadership training, were physically fit, and had the ability to detect the dangerous conditions of the river. A sign prohibiting swimming was clearly visible to a reasonable person, and there were no distractions at the scene that would have caused either of the students to lose concentration or momentarily forget that entering the river presented a danger of harm.
Summary
Supervision of children on the premises of a school, camp, or other entity is essential for protecting the health, safety and well-being of participants. Supervision of children at school-sponsored trips presents unique challenges and must be addressed in a different way. This is especially true when a group is planning to go to a place that is unfamiliar and may present challenges and dangers not typically considered.
Start with a clear, strong policy requiring administrative approval and a plan for the trip that includes safety and emergency responses. Consider how many children will attend, their ages, and how many adults are needed to supervise the children and protect them from harm. If the area is unfamiliar, the person in charge should visit in advance, making note of potential hazards and developing a plan to protect children from those hazards. Chaperones must know as much as possible about where the group is going, the potential hazards, who the children are and whether any have a particular disability, behavior problem or other characteristic requiring special attention, and which children are under their responsibility during the trip.
As an expert witness providing services for plaintiff and defendant attorneys on issues of negligent supervision and liability, I review the policies of schools and other entities and compare them against the facts of the case. This process provides insight as to whether the entity met its own standards by following its policies and whether contributory negligence was involved, leading us toward answers about questions of liability. When the facts are clear, an opinion may be rendered as to whether the entity acted appropriately and reasonably under the circumstances and within the professional standard of care.
---
Dr. Edward Dragan, provides education expert consultation for high-profile and complicated cases. As an educator and administrator, he has more than 35 years' experience as a teacher, principal, superintendent and director of special education. He also has served as a state department of education official.

©Copyright - All Rights Reserved
DO NOT REPRODUCE WITHOUT WRITTEN PERMISSION BY AUTHOR.