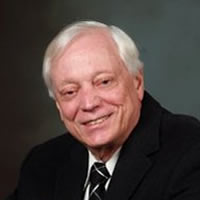 Jay R. Carow, AIA, Carow Architects Plus
Mr. Jay Carow has been a design principal in
Architectural and Planning
firms for more than thirty-five years and taught university courses in architectural design and history for twelve years. He holds professional architectural degrees from both the Massachusetts Institute of Technology and the Illinois Institute of Technology.
Over the past twenty years Mr. Carow has provided expert witness services on more than forty cases dealing with slip, trip and fall accidents, design and construction malpractice, material or design defects, non-compliance with codes, construction defects, and building safety violations. Mr. Carow's litigation support experience includes the preparation of expert witness opinion and appearances at depositions and trials for both defendants and plaintiffs.
He has been a principal in architectural firms since 1969 and been the sole proprietor of his own firm since 1989. He has twelve years' experience in the teaching of
Architectural Design and Construction
, three of which were at the rank of full professor as the founding dean of degree-granting programs in architecture, planning and building technology for a national university. His experience in both teaching and practice brings credibility to his testimony, and an ability to describe technical issues clearly and convincingly. He is a registered architect in multiple states.
To learn more about Jay R. Carow and his firm, click the link above. Or contact Mr. Carow directly:
New York Region: (203) 313-6581
Chicago Regions: (312) 814-9000
Email: info@carow.com
Midwest Regional Office
819 S. Wabash Ave., Suite 700
Chicago, IL 60605
Telephone: 312-814-9000

New York City and New England Office
712 South Britain Road
Southbury, CT 06488
Telephone: 203-313-6581
View Jay R. Carow's Expert Witness Profile
.