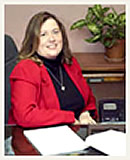 Kim A. Hart
has been providing consulting and support services to defense teams during the investigative, pre-trial, trial, and appeals stages of
Child Abuse
and
Sex Crime
since 1987. Many of these child abuse and sex crime cases have been high-profile, and most cases resulted in successful outcomes for the clients. She and her team have been very successful with appellate work for those wrongfully convicted of child abuse.
Ms. Hart has worked with various attorneys on cases in every state in the United States and has the experience and knowledge to determine what issues must be addressed as well as which strategies have proven successful and which have not.
Author
- Ms. Hart has authored several publication on topics within her field of expertise. Her most noted is the book entitled,
Guilty Until Proven Innocent: A Manual for Surviving False Allegations of Child Abuse
.
Seminars and Presentations
- Kim Hart has been the Executive Director of the non-profit National Child Abuse Defense & Resource Center for over two decades. Through this role, she has helped organize 15 international conferences dealing with the defense of child abuse and sex crimes including:
Sexual Abuse
Physical Abuse

Shaken Baby
Child Neglect
Media
- An international advocate for the falsely accused, Ms. Hart has appeared on over 100 talk and radio shows including Oprah Winfrey, Anderson Cooper, Montell Williams, Donahue, and Kelly & Company. She has also participated in numerous newspaper and magazine interviews.
If overnight delivery of documents is needed, please call for physical address. References available upon request.
View Kim Hart's Expert Witness Profile
.
Isn't it interesting how the courts recognize taint in so many different contexts?1 We have an illegal search by the police and everything found during the illegal search becomes "fruit of the poisonous tree"-it is said to be tainted. The Houston Police Department's Crime Lab does not observe proper sterile procedures in handling DNA and the specimens are contaminated-they are said to be tainted. We have a lineup where the crime victim sees one White guy, three Hispanics, and two Blacks. The identification of the White guy is said to be tainted, the product of a suggestive or improper lineup.
---