The Brownstein Corporation
is a nationally-known
Crisis Management Firm
comprised of senior business and consulting professionals who specialize in providing management and advisory services to companies "in transition," such as those experiencing difficulty due to financial pressures, changing business conditions, management issues, and challenges posed by growth opportunities, as well as to their shareholders, lenders and creditors.
Consulting Services
:
Turnaround management & advisory services for companies, lenders and creditors
Obtaining buyers and refinancing for businesses in special situations
Fiduciary services: wind downs, plan administration, trustee roles
Litigation support, investigations and valuations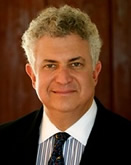 Howard Brod Brownstein, CTP
, is a nationally-known
Turnaround and Crisis Management
professional with over 40 years of experience. He serves as a President of The Brownstein Corporation, where, in addition to leading turnaround assignments, advising senior management, and fulfilling a senior management role, he has overall responsibility for the firm's transactional activities and for the marketing of its services to clients.
Mr. Brownstein is a Certified Turnaround Professional (CTP). He has served on the International Board of Directors of the Turnaround Management Association (TMA) and its Executive Committee, and chaired its Audit Committee. Mr. Brownstein received TMA's "Outstanding Individual Contribution" award in 2007. He also serves on the Board of the American Bankruptcy Institute (ABI), co-chairs its Complex Financial Restructuring Program, co-chaired its Mid Atlantic region for several years, and is a Contributing Editor of the
ABI Journal
. He serves on the Governing Board of the Commercial Finance Association (CFA) Education Foundation.
Mr. Brownstein is a frequent speaker at professional and educational programs, including at Harvard Business School, Villanova Law School, Northeastern University, ABI, the American Bar Association, and TMA. He has authored over thirty articles, and has served on the Editorial Board of The Journal of Corporate Renewal, and serves as a Contributing Editor of
abfJournal
.
View Howard Brownstein's Expert Witness Profile
.