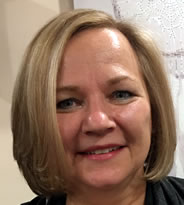 Kathryn S. Crous, Founder of EMR Forensics Expert, LLC, is an Electronic Medical Records (EMR) expert with 20+ years of proven success in operations management, quality compliance, risk management, budget management, and hospital information systems. She has successfully managed large EMR, multi-million-dollar projects for Fortune 500 companies, effectively leading large, multi-location, cross functional teams.
Background Experience - Ms. Crous has served as a CIO and strategic business executive at NYC Health + Hospitals and Northwell Health, both academic integrated healthcare delivery networks, in the Greater New York City area. She has deep healthcare technology expertise including EMR forensics. Ms. Crous has decades of experience in the designing, building, and testing of EMR systems. Having deployed over a dozen EMR conversions, she can explain how the data goes into an EMR, how reports are generated, what the date and time stamps mean, and how to ensure the EMR is complete.
Litigation Support - Kathryn Crous provides EMR forensic services to help attorneys augment analysis, understand the paper medical record, and ultimately to succeed in medical litigation She has the deep technical expertise to interpret the paper medical records rendered from an EMR with all the complexities of vendors, integration, and executable functions.
Ms. Crous' services are available to attorneys for plaintiff and defendant working on medical malpractice litigation that need help explaining the nuances of EMR technology. Ms. Crous provides thorough review, depositions, and expert witness testimony as needed. Having spent her entire career in healthcare, she can provide a deep understanding of the clinical, technical, and healthcare workflow to articulate clearly to a jury the sequence of events in medical legal cases.
Areas of Expertise:
Electronic Medical Records
Sequence of Events
Medical Record Spoliation
Audit Trails
Executive / Physician / Technical Staff Liaison
Revenue Cycle Optimization
Regulatory Compliance

Cost / Benefit Analysis
Analysis and Decisions
System Integration
HL7
ADT and Revenue Cycle Interface Requirements
Universal Time Conversion Strategy
Staff Management