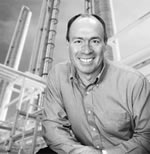 Michael C. Wright, PE, CSP, CPE is a Professional Engineer with over 35 years of academic, practical, and specialized knowledge of Engineering, Construction, Safety, Maintenance, Demolition and Training in general industry and construction activities. Mr. Wright's expertise is a definite plus in providing clients with leading edge information and insight. A licensed and practicing engineer, he rounds out his knowledge as a Certified Safety Professional (CSP) and Certified Plant Engineer to provide an insightful and accurate understanding of the issues involved in a case.
Mr. Wright has completed over 600 hours of specialized safety training, serves on ANSI and ASTM Standards committees and provides a thorough knowledge of OSHA Regulations, Directives and Letters of Interpretation. A recognized author, presenter, and trainer, Mr. Wright communicates the issues clearly for all to understand. His expert witness experience is a balanced blend of defense, plaintiff and OSHA Solicitor cases. He is licensed in 46 states.
Areas of Expertise:
Safety Programs
Construction
Product Liability
Fall Protection Programs
Suspended Loads
Contractors Formwork
Leading Edge Work Activities
Machine Guarding Safety
Concrete, Wood, Steel
Ladder Safety

Aerial & Scissor Lifts
Anchorage Points - Fall Arrest Programs
Bleachers
Scaffolding
Multi-Employer
Concrete Formwork
Construction & Demolition
Roofing
Crane Design & Inspection
Training Safety Programs (Customized Manuals)
View Mr. Wright's Curriculum Vitae
The traditional methodology for addressing safety for facilities, machines or products is for owners, architects, engineers, consultants, contractors and vendors to complete the design, engineering, construction or fabrication of a project based on past knowledge, experience and training.
---