*Enter State Names or Abbreviations. Use space to separate multiple states e.g. CA Washington NY
Education Law
Expert Witnesses

:

2
Select Experts. Start Inqury.
Education Management Expert Edward Dragan
Edward F. Dragan, Ed.D., MEL
Owner and Lead Expert Witness
201 South Main Street
Lambertville NJ 08530
USA
phone: 609-397-8989
fax: 609-397-1999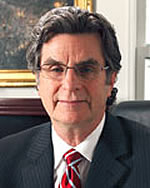 Student Safety Expert Witness David Wolowitz
David Wolowitz, JD
Senior Director and Co-Chair, Education Law Group
100 Arboretum Drive, Suite 140
Newington NH 03801
USA
phone: 603-334-6923
fax: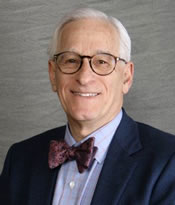 David Wolowitz, JD is an Education Law Attorney with 40 years of extensive experience advising schools and youth serving organizatons on the current and past standard of care for protection of minors from harm by peers, educators, and trusted adults.
Law Practice: Mr. Wolowitz has advised schools nationwide and internationally on all aspects of risk prevention and crisis response, with a focus on child safeguarding by promoting healthy relationships through the management and oversight of a healthy school culture. He is a pioneer in applying behavioral risk management concepts, including training on healthy teacher – student boundaries and the establishment of standards of conduct. He also has advised many youth serving organizations, such as churches, camps, and other organizations that work with children and vulnerable populations.
Expert Witness: Mr. Wolowitz has been qualified as an expert witness for plaintiffs and defendants on the adequacy of policies, procedures, investigations, remediation, and training relating to the protection of minors in schools and youth serving organizations. He has also provided expert opinions on the adequacy of employment practices, including hiring, training, and supervision. These cases have involved claims against teachers, administrators, coaches, mental health professionals, and religious advisors.
Litigation Support: Mr. Wolowitz has significant civil and criminal trial experience in federal and state trial and appellate courts in New Hampshire and Massachusetts. He was an invited guest instructor of the Trial Advocacy Workshop at Harvard Law School for 29 years.
Areas of Expertise
Schools Safety Standard of Care
School Administration / Governance
Educator / Peer Misconduct
Hazing
Harassment
Bullying
Sexual Assault

Molestation
Grooming
Athletics / Sports Misconduct
Title IX
School Supervision
School Trips
Camps