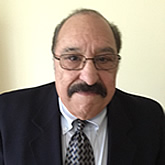 Gerard A. Macri, PhD
is a
Forensic Chemist
with 40+ years' experience and a comprehensive understanding of the physical and/or chemical properties and behavior of various substances to assist in the support and vindication of the client's claim.
Gerard Macri & Associates
provides expert technical assistance in forensic chemical investigations, technical and scientific analyses of physical and documentary evidence and serve as an expert witness in the areas of sampling, testing, and identification of unknown chemical residues and substances; analysis of chemical reactants, products, and reactivity; causes and origins of violent chemical reactions, fires and explosions, hazardous chemical reactions and incompatible mixture; limits of chemical overexposure risks, sources of chemical contamination in air, soil, water and environment and other chemical investigations.
Dr. Macri has served as an expert witness for liability claims on behalf of plaintiff / defendant attorneys, as well as insurance companies. Dr. Macri is available to testify in cases involving:
Examination/Analysis/Identification of Chemical Forensic Evidence
Causation of Chemical Fires, Explosions, and Exothermic Reactions
Chemical Overexposure and Injury from Consumer Products
Chemical Analyses of Substances Causing a Slip and Fall
Hazardous Chemical Reactions of Oxidizers and Flammables/Combustibles Mixtures
Estimation of Contaminant Chemical Airborne Concentrations
Chemical Overexposure Risk Assessments
Cause of Injury from Chemical Consumer Products
Warning labels and safety data sheets (SDS) for consumer products
Chemical Product Defects and Manufacturer Liability
Chemical safety, handling, and storage of flammable, toxic and corrosive chemicals
Investigation of Soil, Groundwater, and Storm Water Contamination
Compliance with/Violations of Federal EPA and State Environmental Regulations
A slip or trip and fall accident can occur in almost any location, from a wet floor in the grocery store to a dangerously uneven sidewalk. Not every situation gives rise to legal liability, but valid slip and fall claims are filed and settled every year.
---
Suppose for the moment a noteworthy author published a paper dealing with the chemical properties of a flammable substance (like ethanol) made the following statements
---
The use of synthetic field turf or grass on athletic and recreational fields has increased significantly over the last 40 years primarily because of their durability and low maintenance. However, agency reports and published literature have heightened the public awareness of the potential health risks associated with the chemical constituents present in these synthetic fields.
---
Hazardous waste is a waste with properties that make it potentially dangerous or harmful to human health or the environment. The universe of hazardous wastes is large and diverse. Hazardous wastes can be liquids, solids, or contained gases. They can be discrete chemical compounds, mixtures of compounds, or simply have some property that makes them hazardous. In regulatory terms, a hazardous waste is a waste that appears on one of the four RCRA (Resource Conservation and Recovery Act) hazardous wastes lists (the F-list, K-list, P-list, or U-list) or that exhibits one of the four characteristics of a hazardous waste - ignitability, corrosivity, reactivity, or toxicity.
---
In 2002, a violent explosion from inside the basement of a ten-story building in New York City hospitalized 31 people (four critically) and caused extensive damages to the masonry structure. The blast dislodged portions of the basement ceiling and inside walls, collapsed the concrete stairwells and portions of the elevator shaft, and shattered glass windows five stories above ground
---
A New York City pathologist who lived in a Manhattan apartment claimed personal injury from the inhalation of vapors released from a commercially available construction adhesive used in her apartment while she was present. The plaintiff claimed permanent pulmonary distress, asthmatic symptoms, and sensitization to the smell of virtually all other chemicals – including common household chemicals.
---
Commercial household drain cleaners sold in retail stores around the country contain a combination of fairly aggressive chemicals designed to unclog drains by dissolving grease, hair, food proteins, and other organic waste products.
---