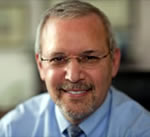 Dr. Samuel Romirowsky, PhD
is a
Forensic Psychologist
with over 30 years of clinical experience. He is currently licensed to practice in Newark, Delaware and Media, and Pennsylvania.
Dr. Romirowsky is a member of the American Board of Forensic Examiners, Association of Family and Conciliation Courts, American Psychological Association, Pennsylvania Psychological Association, Delaware Psychological Association, and the Council for the National Register of Health Service Providers in Psychology. He received his Ph.D. from Columbia University in 1978 and has been in private practice since that time.
Dr. Romirowsky provides expert witness testimony in civil and criminal litigations, industrial accident board litigations, social security administration hearings, child custody evaluations, and parent coordination mediations. He also offers psychological evaluation services for airmen with allegations of misuse of drugs or alcohol under Federal Aviation Administration guidelines. Dr. Romirowsky has served as an independent psychological evaluator and expert witness in hundreds of cases for both plaintiffs and defendants.
Civil Litigation Services
:
Personal Injury & Workers Compensation
Independent Psychological Evaluations
Records Review
Expert Witness Testimony
Individual and Family Counseling
Evaluations for Fitness to Return to Duty, Carry Firearms, Manage Personal Affairs
Consultation with Attorneys on Case Strategy
Evaluations to Rule Out Malingering
Narrative Report by Request
Criminal Litigation
:
Psychological Evaluations of Defendants and Victims
Competency and Pre-sentencing Evaluations
Analysis of Child Advocacy Center and Child Protective Services Interviews
Expert Witness Testimony
View Dr. Romirowsky's Consulting Profile
.