Rose Porterfield Group (RPG)
has over 30 years of experience providing
Business Performance and Human Resource
services. As experts in human behavior, we provide litigation support strategy and testimony for attorneys and corporations. Offering unbiased, detailed, and objective expert opinion on all aspects of human behavior in the workplace, we can help determine the facts, motivations, and human factors involved in the case.
Forensic and Expert Testimony Cases Include
:
Sexual Harassment
Workplace Injury
Discrimination
Retaliation
Wrongful Termination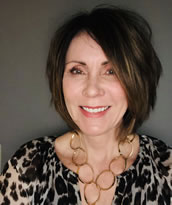 Robyn W. Porterfield, PhD
- Managing Principal at RPG, spent over ten years in sales and marketing prior to completing her PhD in Industrial Psychology. While completing her PhD, Dr. Porterfield served as Director of Client Services for a Texas-based on-line psychological testing firm, consulting to management on such issues as individual and team fit, conflict resolution, hiring, coaching, and management succession planning.
As a consultant, Dr. Porterfield has assessed executives in such diverse industries as financial management, food service, telecommunications and retail. For five years Robyn and Bob co-wrote a column for the Dallas Business Journal titled,
C-Level Coach
. Robyn is also a professional mediator and currently mediates for Dispute Resolution Services of Tarrant County, Texas.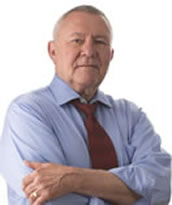 Robert G. Rose, PhD
, Principal at RPG, received his PhD from Florida State University. Since 1976 he has served as consultant to organizations in virtually every industry including health care, retail, IT services, manufacturing, construction, aviation, and many others. In his over 30 years as a consultant, Dr. Rose has encountered virtually every problem that an organization can experience, and has seen that good teamwork - from hiring to development - always benefits both the individual and the company.
Bob is the author of numerous articles on communication, crisis handling, and conceptualizing purpose and culture within organizations, and his books on consulting are required reading by major corporations..
View RPG's Consulting Profile
.
As an employment attorney, or perhaps as General Counsel for your organization, you have probably been fielding more and more questions about bullying in the workplace-we certainly have. While bullying isn't illegal - yet - you also probably know that it costs a lot in terms of its effect on production. Plus, you know it's not right-not really. So, what's the right approach? Our rule of thumb is not to overact to simple, appropriate work behavior, but you also can't put up with bullying either. We'll share some examples from our practice; see if any of these sound familiar.
---
If you are the CEO or General Counsel of your company, you should be preparing for a new challenge. The gaining momentum of the #metoo movement means there will likely be an increase in sexual harassment complaints. Raghu and Suriani certainly think it's already happening (#METOOWHATNEXT: Strengthening workplace sexual harassment protection and accountability, nwlc.org, 2017.), and our clients are certainly calling us more often to investigate claims. To better prepare, here are some suggestions we urge you to consider.
---
Let's say you have Bill who is a good guy in many ways but he can be a grouch. He is particularly likely to nag the young female accounting staff for inquiring about his expense reports. He looms over them and talks loudly sometimes shaking his finger, and using occasional mild profanity. You've talked to him and he always gives a half-hearted sheepish apology - and then does it again the following month.
---
Almost all of us have been to the yearly company football game, company barbeque, or happy hour. Organizations often think these events create closeness, trust, a sense of "teamwork", or even a sense of family. We love a good burger and a beer as much as anyone but in our experience the injuries, harassment and other complaints that can come from company social events may cause problems for employers. And we find that the defense that the events were "voluntary" may not hold up.
---
Robert G. Rose, PhD
---
Robert G. Rose, PhD
This book discusses testing as a critical aspect of the hiring process. Dr. Rose presents a clear, concise picture of the real issues and advantages in testing in an easy to read enjoyable format.
---