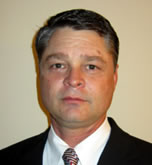 Roger W. Chappell
, has over 25 years of experience in the
Law Enforcement and Security
industry. His experience allows him to assist attorneys for both Plaintiff and Defense in determining whether or not minimum industry standards were met regarding premises liability. Additionally, he has a vast array of experience in criminal investigations.
Mr. Chappell has been summoned to testify as an Expert Witness in Texas District Courts on more than 20 occasions involving the following matters:
Premises Security Adequacy
Murder
Capital Murder
Felony Murder of a Police Officer
Aggravated Robbery
Experience
- Mr. Chappell is a 9 year Marine Corps Veteran and 22 year retired police supervisor in Houston, Texas. He is also a former corporate security manager, police crime prevention specialist, detective supervisor, police training manager, and internal affairs sergeant. Mr. Chappell coordinated numerous security related functions at hotels, bars and night clubs, and apartments. He has handled large events during the Super Bowl, MLB All Stars, and NCAA Final Four events. He was also a hostage negotiator for over 12 years responsible for the safe resolution to highly stressful and violent events.
Education / Training
: Roger Chappell has a masters degree in Criminal Justice Management from Sam Houston State University. He has over 3,000 hours of training relating to active shooter, homicide investigations, kidnappings, interviewing and interrogation, crime scene process, and mental health issues.
Areas of Expertise
:
Security Guards Negligence
Bar & Nightclub Bouncers Issues
Use of Force
Investigations and Surveillance
Detention and Arrest by Security / Non-Security Personnel

Premises Security Issues / Adequacy
Security Management
Police Policies and Procedures
Workplace Violence Issues
Unlicensed Security Activity
State and Local Regulatory Compliance
View Roger Chappell's Consulting Profile
.
A report of shots fired at the Navy Yard in Washington, D. C. brought a huge response from law enforcement from all areas. The response was immediate and overwhelming. As it turns out, the report was false. The incident remains under investigation at the time of this writing.
---
Coordinating security for corporate offices, hotels, apartments, convenience stores, and just about every other possible location can have its challenges. Coordinating security at major events, however, is especially challenging. This article will focus on some of the challenges I faced when coordinating security for several events and locations in Houston, Texas for Super Bowl XXXVI.
---
Not long after I promoted to sergeant, I was training in a patrol division. I was riding with another sergeant when we received a call from two patrol officers. They were at an apartment complex and had chased a male into an apartment. They requested a supervisor go by with them. So, as part of my training, we went.
---
I have read a number of books, studies, and court cases in my career to support the fact that eyewitness identification, by itself, is never sufficient enough to send a person to prison. This is not news. Over the past 20 years, more and more people are being exonerated for violent crimes due to DNA . This article is not to rehash old arguments. Instead, it is more of a reminder to investigators everywhere to not finalize a case, charge a person, and send them to prison based solely on an eyewitness' identification.
---
During my 22-year law enforcement career, I became involved in countless situations in which I personally dealt with people in mental health crisis. My first incident involved a Hispanic male armed with a pistol. I learned a significant amount from that single incident: so much, in fact, that I made the decision to join the Houston Police Department's Hostage Negotiation Team. The techniques I have learned over the years can be applicable to almost anyone, at any time, in just about any situation. In the following paragraphs, I will recount a few incidents in which I was involved and discuss the techniques used to end each the situation safely. Understand that this is not a specific "how-to guide" that may be applied to every situation. Instead, the use of these techniques will simply allow a person that becomes aware of a certain situation - to be able to attempt to stabilize the incident prior to first responders' arrival.
---