PRESS RELEASE DETAIL 22
A Press Release is one of the most cost-effective tools there is. Build credibility by publicizing your company events, performances, and other newsworthy items. Contact Us to feature your Press Release.
Return to Press Releases List
8/1/2001 12:00:00 AM
Press Release
EXPERTS.COM AND MIMS INTERNATIONAL SIGN A MARKETING AGREEMENT TO OFFER ONLINE ACCESS TO EXPERTS DIRECTORY AND PROFESSIONAL / BUSINESS INSURANCE PRODUCTS
FRESNO, CA AND TOWSON, MD - August 01, 2001
Experts.com, the premiere online professional expert registry, and MIMS International, Ltd., a provider of innovative value-added insurance products and services to professionals, have finalized their cross-marketing agreement. Experts.com Members, consisting of accountants, attorneys, communication and marketing specialists, doctors, engineers, scientists, and other professional experts and consultants in over 950 categories of expertise, will be able to access online professional liability and business insurance quotes, online applications, and other products and services tailored to their specific needs.
"We are pleased that Experts.com has chosen to offer its members our products and services. Experts.com represents a true win-win marketing partnership for us," said Dick Goff, president of MIMS International. "They provide the marketing platform; we provide Professional Liability Errors and Omissions coverages complemented with a Professional Business Owners Package insurance program, which includes General Liability and Workers' Compensation as an additional option."
MIMS International, who works with nearly 30 associations and a variety of consultants including computer, management, marketing, engineering, and communications consultants, will make available to its members and affiliates Experts.com's extensive online directory of expert professionals as a resource as well as an avenue to market their professional expertise to Experts.com users.
"We are very excited about our agreement with MIMS. On one level, MIMS enables Experts.com to offer its Members a variety of customized insurance products and services that are essential to every professional. On another level, MIMS will introduce Experts.com to its customers and affiliates, who would greatly benefit by joining Experts.com's community of experts and consultants," said Nabil Zumout, President of Experts.com. "Working with MIMS is a part of our ongoing effort to improve the quality of the professional resources available to our Members, and to make Experts.com an essential part of every professional's marketing and public relations plan. Members of Experts.com enjoy great exposure as well as the benefit of exclusive tools, products and services."
About Experts.com
Since 1994, Experts.com has been providing users worldwide with information and expertise from its extensive directory of expert professionals. As one of the most established and premier Internet registries, Experts.com promotes and matches our high-level Experts with anyone who needs or would benefit from their specialized knowledge and expertise for simple business consultation, a research project, or complex litigation.
Experts.com serves as a "who's who" of experts at the top of their respective fields. Our experts include authors, consultants, engineers, physicians, professors, scientists, specialists, and many more professionals in over 950 categories of expertise. Our dynamic registry has been a resource to attorneys, reporters, insurance companies, judges, librarians, the media, and businesses all over. Our search technology allows users to efficiently locate a compatible expert by providing the expert's qualifications, contact information, links to the expert's personal web page, and other relevant information.
Experts.com, The Name Speaks For itself!™
About MIMS International Ltd.
Since 1986, MIMS International, Ltd., has been providing clients across North America with insurance that works to improve their bottom line. Based in Maryland, MIMS specializes in designing innovative insurance programs that help its clients generate, free up and save income.
Traditionally, insurance only works for you in the event of unfortunate circumstances. But MIMS is leading the industry in a new school of thought: Insurance should work for you all the time. That's why MIMS builds value-added programs that impact your business in positive ways every day. At MIMS, our non-traditional approach will change the way you look at insurance...for the better.
We're CHANGING The Way You Look At INSURANCE(SM)
MIMS International Contact:
Jeremy Brown
Marketing Director
MIMS International, Ltd.
901 Dulaney Valley Road, Suite 610
Towson, MD 21204
Phone: (800-899-1399
Fax: 410-296-1741
Jeremy@mimsintl.com
www.mimsintl.com
Experts.com Contact:
Brian Rossman
Experts.com
7223 N. Antioch Avenue, Suite 100
Fresno, CA 93722
Phone: 866-2-EXPERT (866-239-7378) or 559-277-2347
Fax: 801-730-4622
info@experts.com
www.experts.com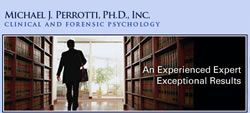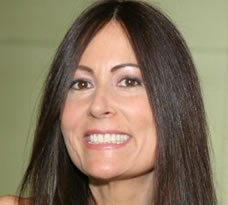 Kimberly A. Baldwin-Stried-Reich
MBA, MJ, PBCI, CPHIMS, RHIA, CEDS, CPHQ, FAHIMA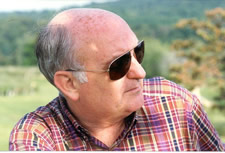 Col. W. Patrick Lang