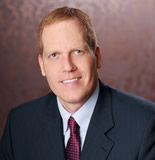 When many people think about fraud, their thoughts usually turn to banks, investment firms and large businesses. But don't be fooled. Not-for-profit organizations - including many charities, colleges, religious entities and trade groups - are often easy targets for sophisticated fraud schemes.
In its 2012 Report to the Nation, the Association of Certified Fraud Examiners (ACFE) said that frauds occurring in not-for-profit operations make up about 10 percent of all reported cases. While that's well behind the 28 percent of frauds reported to law enforcement from public companies, the median losses are relatively close ($127,000 for public companies, $100,000 for not-for-profit entities). However, that impact of fraud losses is often far greater on charitable and service organizations because many of these entities do not have strong cash reserves to cover unexpected shortfalls.
Unfortunately, a typical fraudster is not always easy to spot. The ACFE notes that most employees or others who commit fraudulent acts are first-time offenders, meaning that normal background checks often won't flag a potential threat. However, the ACFE reports that 77 percent of all frauds are committed by people working in one of six business units: accounting, customer service, executive management, operations, purchasing and sales. Fraudsters with longer time on-the-job typically cause greater losses, as do higher-ranking perpetrators.
Where does fraud occur in a not-for profit environment? According to Report to the Nation, billing scams are the most frequent crime (52 percent of reported cases), followed by check tampering (33 percent) and fictitious expense reimbursement schemes (31.5 percent). All of these acts are considered an on-the-books asset misappropriation fraud, because they involve illegal transactions that are ultimately recorded in financial records. For example, an employee may create a fake vendor account, which bills the not-for-profit firm for products or services never received. Or, an employee on a business trip chooses to add personal travel activities onto an expense reimbursement report filed with the not-for-profit entity. These schemes are popular among fraudsters, because the individual does not have to physically take cash or merchandise in order to receive an economic benefit.
Key vulnerabilities
---
Patrick Chylinski, MAFF, CVA, CFE is a principal and the West Region Practice Leader for McGladrey's Litigation Consulting and Financial Forensics practice. He has extensive experience managing and directing engagements relating to complex commercial litigation, business disputes, investigations of fraud and financial misconduct, and business valuations. He has been designated as an expert in numerous cases, and has testified as an expert in litigation matters relating to contract and fee disputes. Mr. Chylinski has experience serving clients across various industries including financial services, real estate, construction, insurance, gaming, entertainment, and technology.

©Copyright - All Rights Reserved
DO NOT REPRODUCE WITHOUT WRITTEN PERMISSION BY AUTHOR.